Weekly Deals: $549 – Milan 4-Star Vacation w/Emirates Flights (Up to 53.7%)
Post on April 14, 2022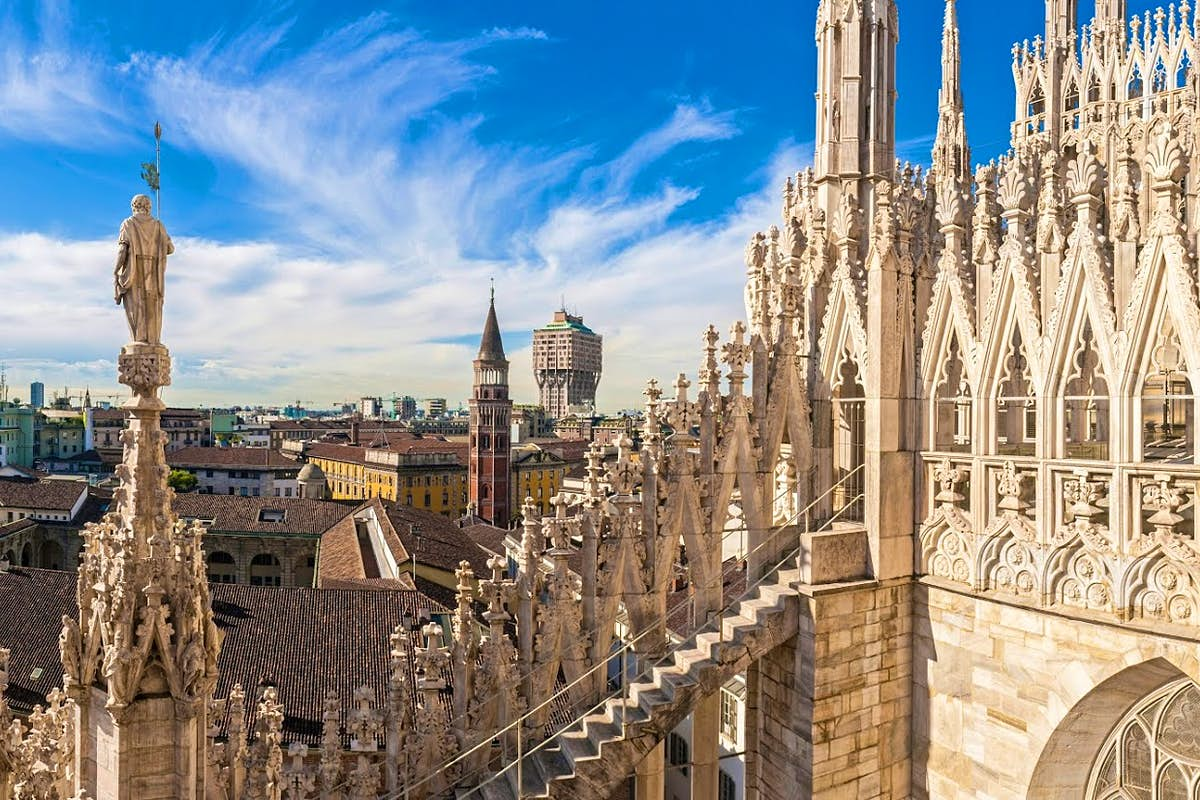 $549 – Milan 4-Star Vacation w/Emirates Flights (Up to 53.7%)
Price: &549 after discount.
With nonstop Emirates flights, a 4-star hotel stay, and travel dates during one of the best times to visit, this Milan getaway is a no-brainer. Take in mild weather as you explore a city rich in soaring medieval cathedrals, coveted couture labels, and top-notch cuisine this fall.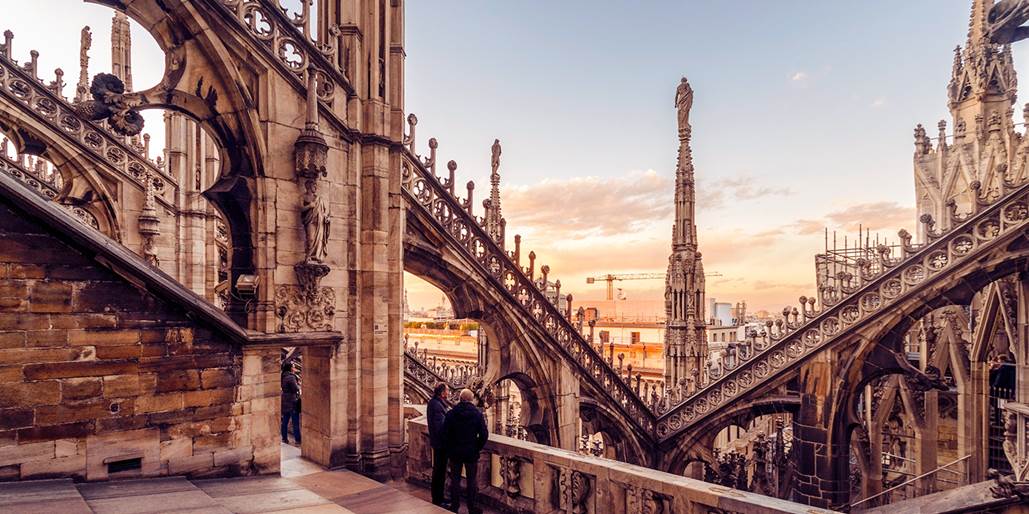 Why we love this $549-per-person deal from TravelZoo:
Fly nonstop to Milan on Emirates, a top airline that won three major global awards at the World Travel Awards
Stay 4 nights at a well-reviewed 4-star hotel near the metro, the quickest way to get around the city
Visit iconic landmarks like the Duomo di Milano and da Vinci's "The Last Supper"
In the fall, you can see Sempione Park covered in lush foliage, plus you'll have easier access to museums and the region's 60 Michelin-starred restaurants — the most in all of Italy
Daily breakfast, as well as air and hotel taxes, are covered
Include: Roundtrip flights from the U.S. to Milan; 4 nights at a 4-star hotel with daily breakfast; and air and hotel taxes.
Depart from New York: Oct. 5, 12; Nov. 16, 17, 23, 2022. Surrounding dates May 2022 – February 2023 are also discounted from any major U.S. gateway. Apply the promotional code TZMLA150 for a $150 discount on any date.
Source: $549 – Milan 4-Star Vacation w/Emirates Flights (Up to 53.7%)
$799 – Ireland 6-Night Fall Road Trip w/Air (Up to 47%)
Price: $799 after discount.
Enjoy cozy autumnal walks in four charming cities in Ireland with this 6-night offer from Great Value Vacations — while saving up to $480 per person.
Visit medieval cathedrals and traditional pubs in Dublin. Sample the local cuisine at the English market in Cork, Ireland's second-largest city. Check out Limerick's museums and art galleries, as well as the 13th-century King John's Castle. Lace-up your hiking boots and wander through Wicklow Mountains National Park, then unwind at the luxurious Druids Glen Resort.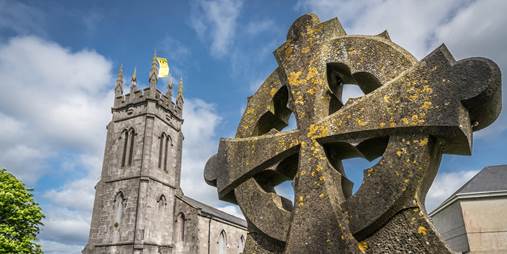 What's included:
Roundtrip economy-class airfare to Dublin on a full-service airline
Manual economy-class car rental for the duration (upgrade to automatic available)
6 nights in well-reviewed hotels:

Dublin (1 night) at Roganstown Hotel, a restored manor house
Cork (2 nights) at Celtic Ross Hotel on the Wild Atlantic Way
Limerick (2 nights) at Absolute Hotel on the Abbey River
Wicklow (1 night) at 5-star Druids Glen Resort

2-for-1 admission to EPIC Emigration Museum in Dublin
All taxes and fees
Source: $799 – Ireland 6-Night Fall Road Trip w/Air
$1499 – Southern Spain 4-Star Vacation: 8 Nights w/Air (Up to 30%)
Follow expert guides through must-see bustling cities, quaint historic towns, and picturesque hideaways along the coast of Spain. We love that this tour includes travel dates in December and January — what's more, other tour providers don't offer this itinerary.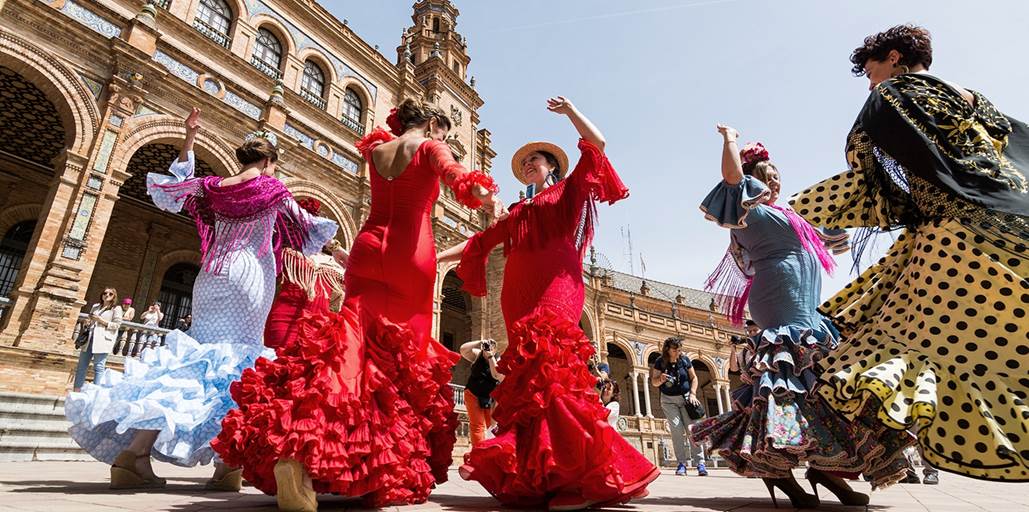 Highlights of this 8-night trip:
Madrid (3 nights): Marvel at famous artistic works of Velazquez and Goya at the Prado Museum
Granada (1 night): Visit the 13th-century citadel, the Alhambra complex, with its famous gardens
Costa del Sol (2 nights): Stroll along the beach in this Andalusian coastal haven
Seville (2 nights): Follow your local guide to Casa de Pilatos and the Santa Cruz quarter
Toledo, Ronda, and Cordoba: Enjoy a walking tour of the hilltop town of Toledo, a stop at the Plaza de Toros in Ronda, and an inside visit to the Mosque of the Caliphs in Cordoba
Source: $1499 – Southern Spain 4-Star Vacation: 8 Nights w/Air (Up to 30%)
$3799 – Japan 15-Night Tour w/Air & More (Up to 40%)
On this epic Japan journey, spend your days discovering Tokyo, cruising near Mt. Fuji, visiting serene temples in Kyoto, and more. This deal stands out for its 17 incredible sightseeing tours and local experiences, from one night in a traditional Ryokan to a multi-course Japanese dinner, with an expert guide at the helm.
This 15-night adventure also has everything else you need for an unforgettable trip next year, including flights, a bullet train ride to Osaka, and well-located hotel stays. Even better, you'll save $2100 vs. similar tours.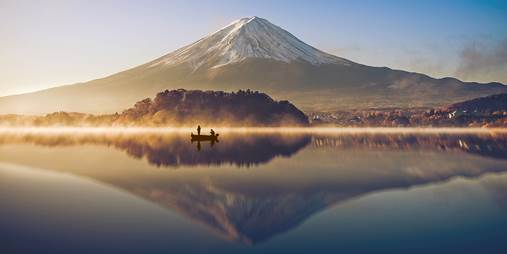 This $3799-per-person tour includes:
Roundtrip flights to Tokyo, return from Osaka
15 nights' accommodations: Tokyo (3 nights), Kawaguchiko (1 night), Kanazawa (1 night), Takayama (2 nights), Kyoto (3 nights), Osaka (3 nights), Hiroshima (2 nights)
17 sightseeing tours including entry fees – see breathtaking Mt. Fuji, the UNESCO sites of Shirakawa-gõ Village, White Heron Castle, and the Golden Pavilion, and the old town of Takayama
One night in a Ryokan, where you'll experience traditional Japanese hospitality 
A traditional Kaiseki dinner, an elaborate dining experience with 6-15 courses and meticulously prepared seasonal dishes
Japanese bullet train ride from Hiroshima to Osaka
English- and Japanese-speaking guide 
Daily breakfast and two dinners
Private transportation 
Air and hotel taxes
Source: $3799 – Japan 15-Night Tour w/Air & More (Up to 40%)
More news:
Round-trip flights to Paris starting at $400 for spring, fall and winter travel
You can fly to New York City for under $200 right now
You may also like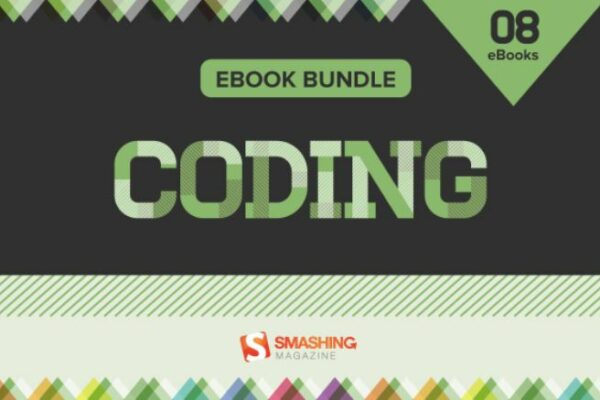 Posted on May 10, 2022
Smashing Bundle: The Essential Coding for Web Design – only $24!
One of the neatest parts about programming is that there's always something new to learn. And with so much knowledge to absorb you'd literally need a computer chip in your head to remember it all. That's why it's a great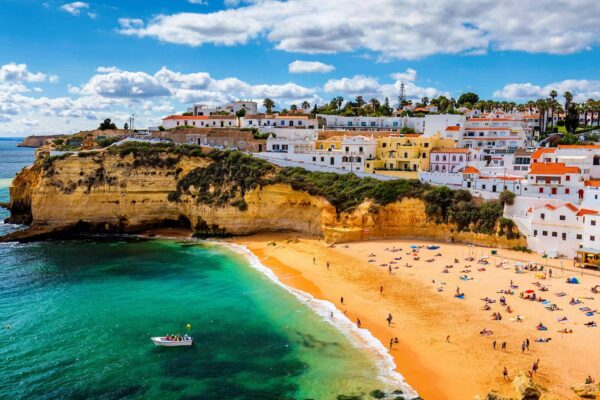 Posted on May 9, 2022
$699 – See Portugal in Fall: 6 Nights incl. Flights & Train
Between the capital city of Lisbon and the coastal hub of Porto, explore the colorful towns, historic sites, and sprawling vineyards of Portugal's top two destinations all at your own pace. This 6-night getaway not only includes 4-star hotels