Weekly Deals: Southwest Airlines Puts California Flights on Sale From $29 for Two Days Only
Post on February 17, 2022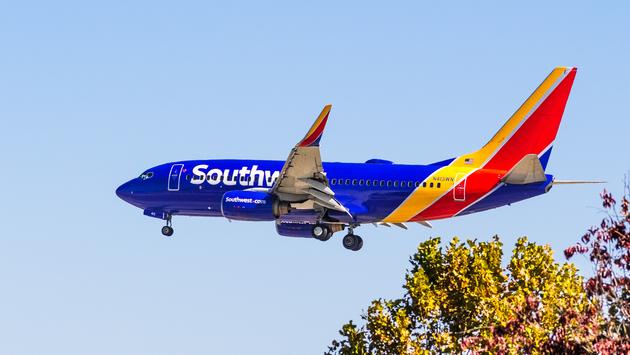 Southwest Airlines Puts California Flights on Sale From $29 for Two Days Only
Southwest Airlines is offering travelers flights to the Golden State for as low as $29 one-way for two days only during its limited-time Cali Love-a-Fare Sale this week.
Kicking off just after Valentine's Day, the sale runs through Wednesday, February 16 at 11:59 p.m. CT. The discounted fares are valid on continental U.S. travel between March 8 and June 22, 2022, and travel between the continental U.S. and Hawaii from March 8 through May 18, 2022.
Keep in mind that the tickets are nonrefundable and 21-day advance purchase is required.
During the two-day sale, travelers can book nonstop flights from Las Vegas to Los Angeles for as low as $39 one-way and $78 roundtrip or fly from Phoenix to San Francisco for as little as $49 one-way or under $100 roundtrip. Customers in Chicago can even escape the winter chill by flying nonstop from Midway to LAX for as low as $109 one-way or travel from Honolulu to San Francisco for under $200 roundtrip.
Source: Southwest Airlines Puts California Flights on Sale From $29 for Two Days Only
Great savings on Ponant's Mediterranean 2022 luxury voyages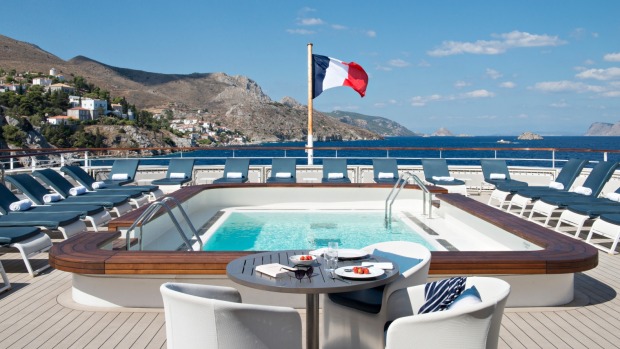 Many of you surely have been itching to make your return to the Mediterranean, or perhaps experience its charm for the first time? Take advantage of PONANT's current offers on a series of fantastic small-ship voyages for this European summer and (re)discover the charms of the Mediterranean on a luxurious, intimate yacht cruise in 2022!
Bonus onboard credit of €500 per person* when you book on a selection of 2022 Mediterranean luxury voyages before 13 March 2022.
You'll be able to use your onboard credit on a wide range of guided shore excursions, spa and beauty treatments, onboard shopping at La Boutique, and premium drinks;
Book early and you'll be able to save up to 30% on your fare* with the PONANT Bonus;
Combine two itineraries back to back and save an extra 10% on the second voyage*;
Plus, when you book your first PONANT voyage, save an extra $800* with PONANT's welcome offer!
Choose from PONANT's selection of 2022 Mediterranean yacht cruises including:
From the City of Gods to the Canals of Venice
7 nights from Venice to Athens onboard Le Lyrial
Departs 19 August 2022
Find out more or request a quote here
Other dates available.
At the Heart of the Greek Islands
7 nights from Athens to Athens onboard Le Lyrial
Departs 26 August 2022
Find out more or request a quote here
Other dates available.
From the City of Gods to the Eternal City
7 Nights from Athens to Rome onboard Le Lyrial
Departs 2 September 2022
Find out more or request a quote here
Other dates available.
Jewels of the Mediterranean
7 Nights from Barcelona to Valletta onboard Le Champlain
Departs 22 October 2022
No Single Supplement!*
Source: Great savings on Ponant's Mediterranean 2022 luxury voyages
Alaska Airlines Launches Flight Subscription Service in the US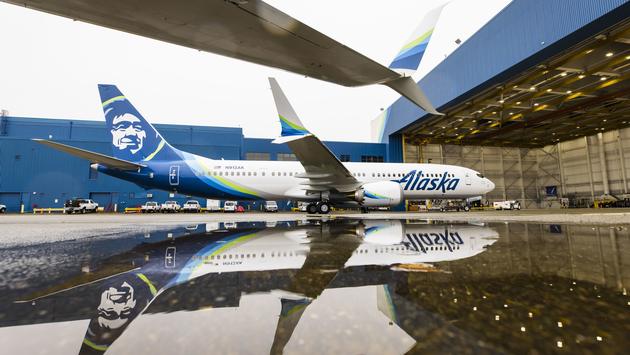 Alaska Airlines has debuted Flight Pass, an innovative, subscription-based travel offering that allows members to fly up to 24 roundtrip flights per year to the airline's most popular routes within California. Members can also enjoy nonstop flights from California to Reno, Phoenix and Las Vegas for a fixed monthly rate.
Annual plans start at $49 per month and allow travelers to lock in main cabin deals for a full year and rewards subscribers with lower than average fares on eligible flights.
"Flight Pass builds on our mission to offer travelers the most West Coast destinations at the best value," said Alex Corey, managing director of business development and products for Alaska Airlines. "Our commitment to care means offering convenient and affordable options that fit our guests' lifestyle and connect them to where they want to go. After two years of staying close to home, guests are ready to travel again and with 100 daily flights from 16 airports throughout California and between California to Reno, Phoenix and Las Vegas, Flight Pass will take them there."
There are two annual plans available. One offers the best value, and the other provides the most flexibility.
Subscribers will receive credits deposited monthly or bi-monthly into their Flight Pass account, to be redeemed for 6, 12 or 24 nonstop trips a year to eligible destinations. Flyers are still required to pay applicable government taxes and airport fees on each flight, in addition to the monthly subscription fee and nominal fare (for most flights the fare is only $0.01).
Source: Alaska Airlines Launches Flight Subscription Service in the US
Great Last-Minute President's Day Weekend Getaways
Best of all, these five destinations are easy drives from Washington.
Allegany County, Maryland
The gentle mountains of western Maryland give you all the cozy winter feels.
Why now: Follow the George Washington Trail, tracing the first president's footsteps from young surveyor to president.
Talbot County, Maryland
This Eastern Shore design hub favored by East Coast decorators will inspire your home refresh.
Why now: The First Ladies' Sale at Bountiful slashes everything in its high-end collection of furnishings and decor by 50 percent over Presidents' Day weekend. Check out artsy ice sculptures and live music at the Chesapeake Fire & Ice Festival.
Brandywine Valley
Embrace an elegant winterscape amid one of America's greatest horticultural treasures.
Why now: Longwood Garden's current installation Winter Wonderland features a grand conservatory with hundreds of orchids, while 400 outdoor acres pop with yellow and orange with witch hazel and other winter berries.
Colonial Williamsburg, Virginia
Experience a thoughtful modern approach to African American history.
Why now: Colonial Williamsburg has amped up its celebration of Black History Month with interactive exhibits, lectures, and live shows that reflect the important contributions African Americans made to the founding of the United States.
Charlottesville, Virginia
Sip wine while tracing President Thomas Jefferson's footsteps through the Piedmont countryside.
Why now: Jefferson didn't just leave his mark on America's government, but also on the nation's appreciation of fine wine. Hit highlights of both Jefferson and 40 local vineyards on a driving tour.
Source: Great Last-Minute President's Day Weekend Getaways
More Deals:
Weekly Deals: Get 20% OFF on Helpie WP Knowledgebase Plugin
Weekly Deals: Emerald Cruises Launches Two-Week Bonus Sale
Weekly Deals: Get an additional 25% OFF on the purchase at VisualModo
You may also like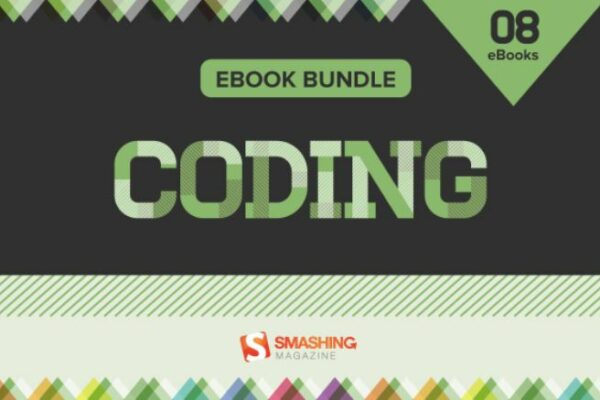 Posted on May 10, 2022
Smashing Bundle: The Essential Coding for Web Design – only $24!
One of the neatest parts about programming is that there's always something new to learn. And with so much knowledge to absorb you'd literally need a computer chip in your head to remember it all. That's why it's a great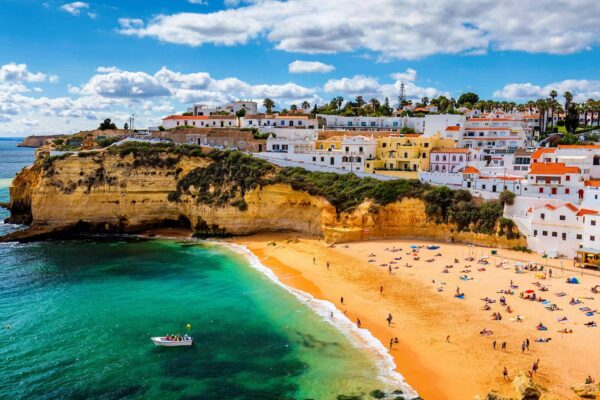 Posted on May 9, 2022
$699 – See Portugal in Fall: 6 Nights incl. Flights & Train
Between the capital city of Lisbon and the coastal hub of Porto, explore the colorful towns, historic sites, and sprawling vineyards of Portugal's top two destinations all at your own pace. This 6-night getaway not only includes 4-star hotels