8+ Best Free & Paid Recipe Plugins for WordPress
Post on August 30, 2023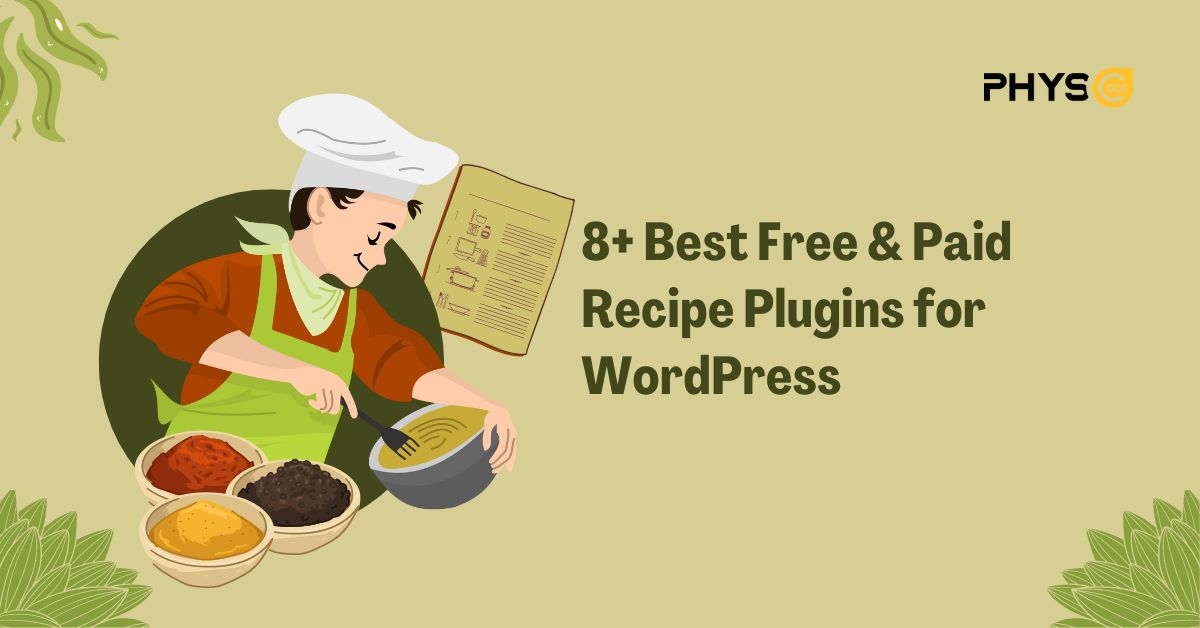 Whether you own a restaurant or blog about food, your website can benefit from a WordPress recipe plugin.
This tool assists you in creating and displaying recipes on your WordPress website in an attractive and professional way. By using a WordPress recipe plugin, you can improve the quality and performance of your recipes on your business site. This can lead to higher user engagement and traffic for your website. Surely, it can help you grow your website and achieve your goals.
In this article, you will find the best WordPress recipe plugins to choose from that we have personally picked for your website.
Here are some food-related articles that you might be interested in:
Reasons to Use a Recipe Plugin for WordPress
A plugin can assist you in creating an appealing recipe layout using a powerful recipe card. It includes all of the meal's details, such as ingredients, cooking guides, cooking time, serving size/portion size, nutrition facts, etc.
This plugin can also be configured to enhance your site's SEO by boosting its visibility in search rankings.
Furthermore, you can personalize your recipes and include ads & affiliate links to increase your profits. This can generate revenue for your website.
Now, let's check out the best recipe plugins that can help boost your food or restaurant website.
WP Tasty Recipes – Best WordPress Recipe Plugin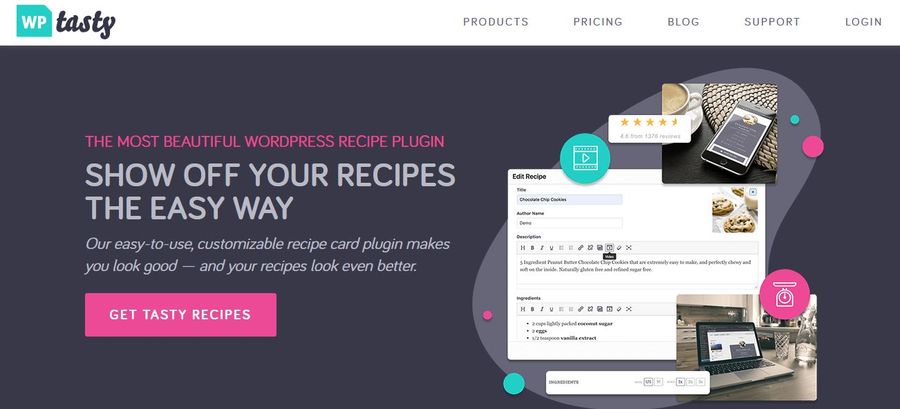 Learn More
WP Tasty Recipes, the first name to mention, is among the most useful WordPress recipe plugins available. Using its block, you can add elegant and tailored recipe cards to your site.
You can add nutritional facts, cook mode, social sharing buttons, Pinterest pins, recipe scaling, and recipe videos to your recipe cards.
Besides, it also gives you the option to add conversions for ingredients, which makes it simple for users to change the recipe for various serving sizes.
Tasty Recipes can also assist with improving your ranking on search engines because it includes schema markup for your recipe posts.
It also has pre-designed recipe card templates, recipe import/export settings, a recipe index, a Nutrifox integration, ingredient links, etc.
Recipe Card Blocks – A Famous Recipe Plugin for WordPress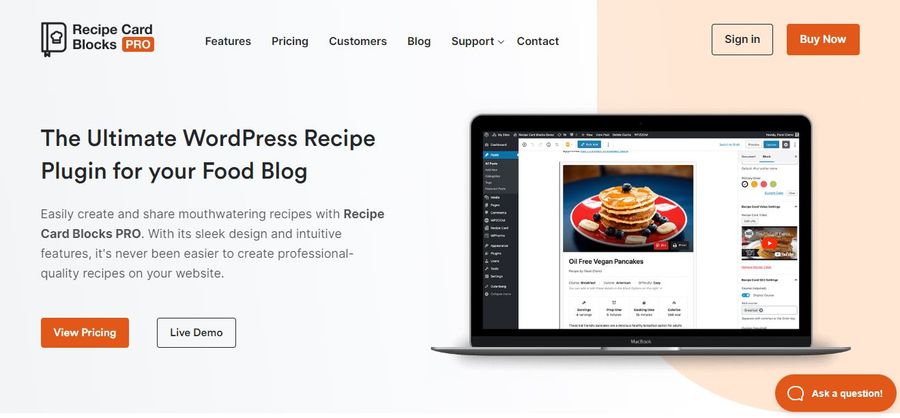 Learn More
Recipe Card Blocks, as its name implies, is a widely used WordPress recipe plugin. Thanks to its block editor, you can easily add appealing recipe cards with full features to your business site.
It offers pre-made templates that you can tailor, videos, an easy UI, star ratings, and amazing unit conversion features, which simplify the usage for beginners.
It additionally provides a Nutrition block to reveal nutritional details about each meal.
Additionally, Recipe Card Blocks uses schema markup to optimize your website's content as well as recipes for the search engines, providing a simpler way to rank and gain more customers.
Recipe Card Blocks also include AMP support, social CTAs, GDPR compliance, comment ratings, etc.
WP Recipe Maker

Learn More
The next simple recipe plugin for WordPress is WP Recipe Maker. You can use it to add recipe cards to any website page or post.
Moreover, it's possible to customize recipe cards for your linking using custom CSS or its settings.
The plugin also includes a submission form, so users can submit their recipes directly to your site, promising to improve user engagement.
Furthermore, the plugin makes use of JSON-LD metadata to increase your website's accessibility and rankings.
Nutrition labels, an import/export feature, conversion tools, video support, ingredient groups, and others are available.
Zip Recipes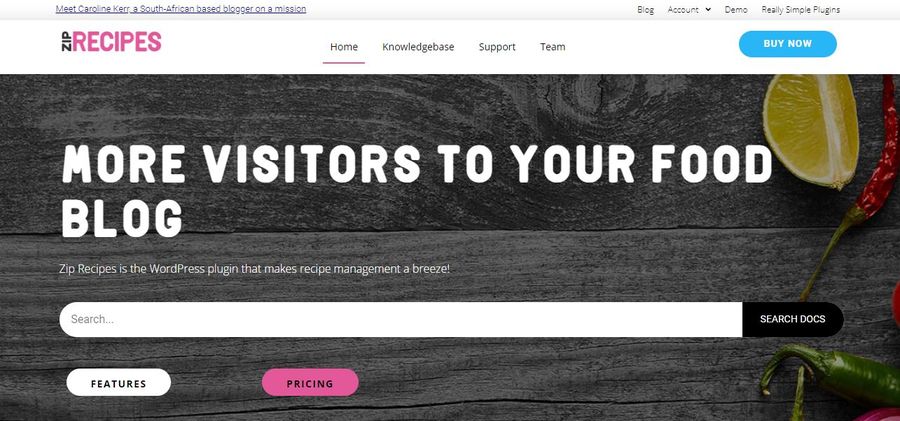 Learn More
Do you want more? Let's check Zip Recipes. It is a famous plugin that uses JSON LD and microdata to optimize for Google search. It can support the ranking of your site in the search engines.
It includes its own editor for creating visually appealing recipe cards. After you've created a recipe, you can easily incorporate it into any page or post by using a block.
Zip Recipes allows you to tailor the recipe cards with nutrition labels, ratings, recipe galleries, social sharing icons, serving adjustments, a metric converter, etc.
To boost user engagement, you can also email recipes to email list subscribers via the plugin.
It provides a built-in search and flexible filter feature to find specific recipe types, like dietary preferences, ingredients, cuisine varieties, and more.
Cooked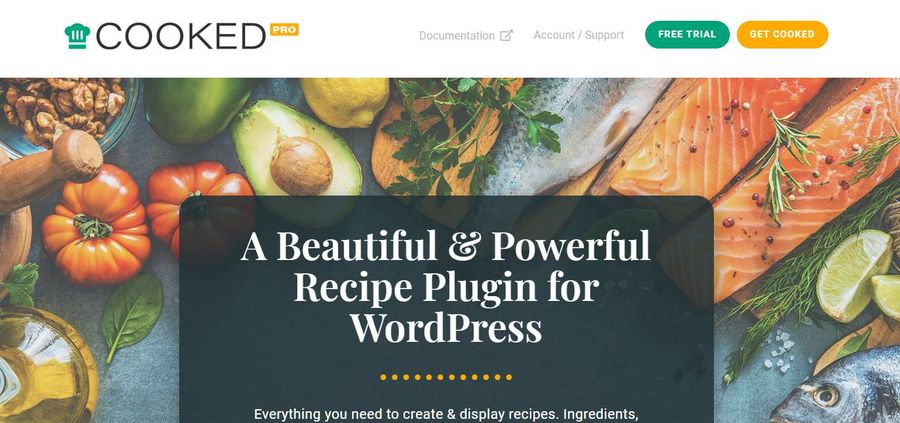 Learn More
Are you looking for a way to make and display recipes in a beautiful way? Let's try Cooked. It's a full-featured plugin with ingredients, nutrition facts, instructions, photo galleries, timers, etc. It is also SEO-optimized, which increases the visibility of your website.
Adding a recipe submission form to the front end of your website is possible so that users can share their beautiful recipes with you.
To boost user engagement, Cooked comes with social networking sharing, star ratings, recipe reviews, and more.
Cooked also includes a flexible search feature to find recipes quickly by ingredients, tags, categories, etc.
It's a WooCommerce integration to sell recipe ingredients and make more income.
Delicious Recipes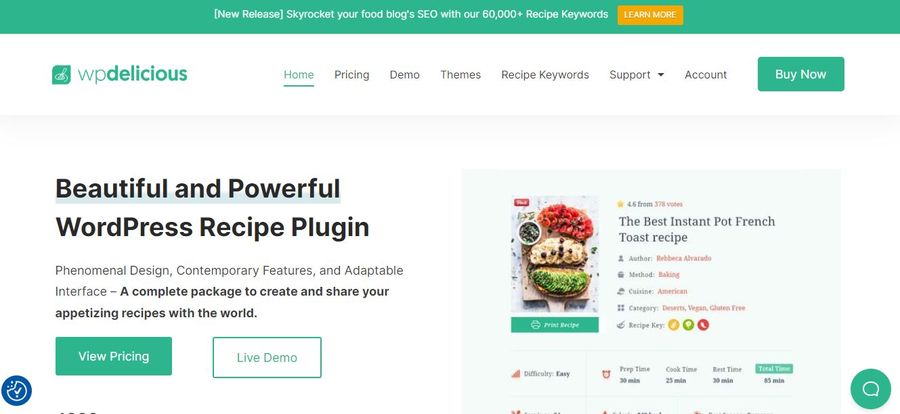 Learn More
Last but not least, a plugin that supports schema and SEO for creating gorgeous recipe cards is Delicious Recipes.
It also provides a powerful recipe library with a searchable archive of recipes, featuring categories like meal type, cuisine, dietary options, and cooking time.
This simple plugin lets your website users register and give ratings to your recipes, mark them in the favorites list, and easily search through the content. It can help you grow an active community and boost user engagement.
Additionally, this WordPress recipe plugin supports social media, videos, nutrition facts, sharing recipes via a form, monitoring your analytics via a dashboard, Pinterest pins, customizable servings, and more.
Final Thoughts
We hope you enjoyed our topic today and found the perfect recipe plugin for WordPress for your website without any hassle. All of these plugins are SEO-friendly, simple to use, and have gorgeous pre-designed templates.
Read More: Best Free & Paid Bakery WordPress Themes
You may also like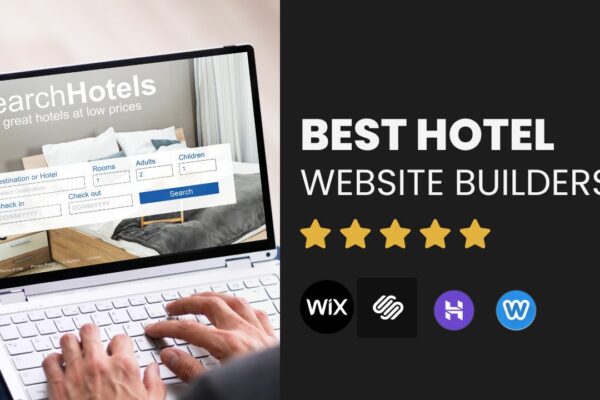 Posted on September 29, 2023
Whether you run a motel, a hostel, a bed & breakfast, or a luxury resort, you can make an amazing website for your accommodation business with a hotel website builder.
A website is more than just a way to display your place and eye-pleasing rooms. It is also a way to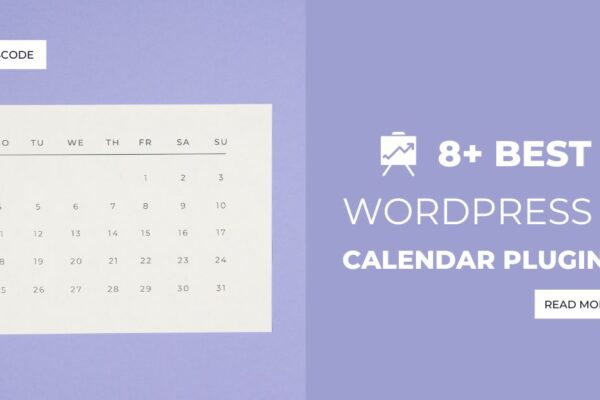 Posted on September 12, 2023
WordPress calendar plugins vary in their features and capabilities. Some plugins enable you to easily manage your events, while others allow you to do more complex tasks such as taking bookings, selling tickets, and scheduling.
In this topic today, we tested some of the top WordPress calendar plugins and compiled a