Hotel WordPress Theme – Hotel Queen
Post on November 7, 2017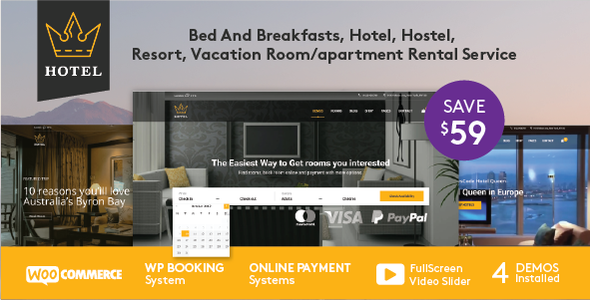 Hi everyone!
Today, I want to introduce to guys about our new WordPress Theme – Hotel WordPress Theme.
Hotel WordPress Theme | Hotel Queen is powerful WP theme for Bed and Breakfasts, hotel, hostel, resort, vacation room/apartment rental services.
Hotel WordPress Theme | Hotel Queen is a highly customizable hotel theme with its page builder and plenty of color settings to play with. It is fully compatible with WooCommerce and WPML support is included. With manage your rooms listings, customer bookings, reservations online, pricing plans and coupons is based on WooCommerce plugin so it can work with all payment gateways that are integrated with WooCommerce plugin.
With main features:
Complete Hotel Booking System
Room Management
Bookings Management
Customer Management
Coupon Management
Pricing Plans Management
Extra Packages Management
Compatible with WPML
Pages built on page builder – visual composer.
Revolution slider
And more …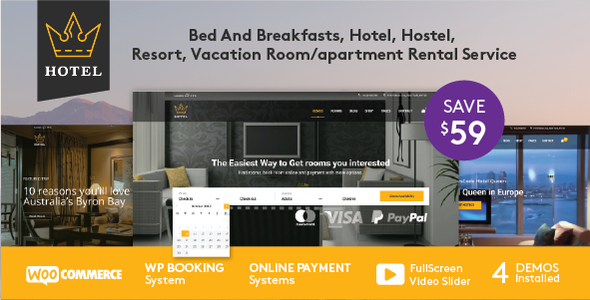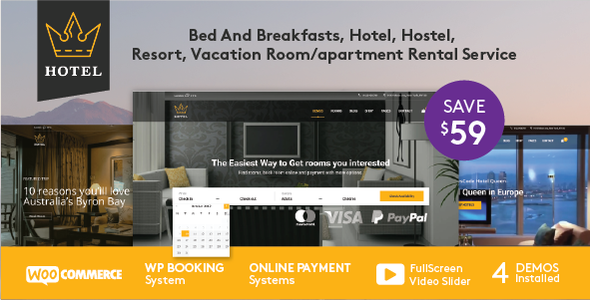 You can get more information about the theme on ThemeForest
You may also like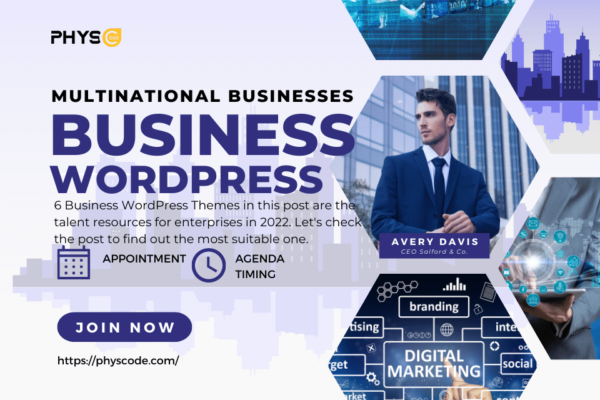 Posted on November 28, 2022
It takes a lot of time to run a business, and there were, as of the last count, still only 24 hours in the day. Setting priorities for your time is crucial; otherwise, your clientele will look elsewhere for your services, making all of your labor in vain. Your website might be one of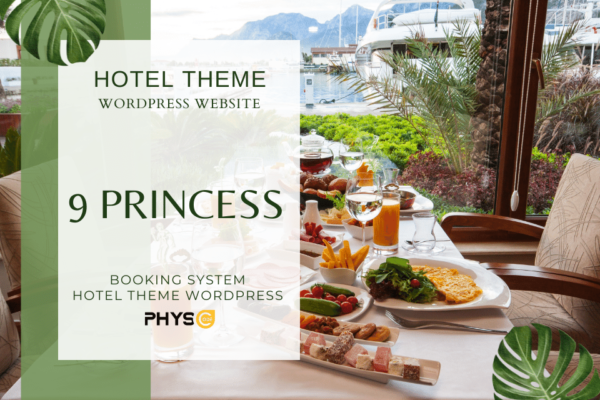 Posted on November 24, 2022
Unfortunately, your website might not be a priority on your lengthy to-do list while you're busy managing a hotel, even though it should be! A welcoming website with a Hotel WordPress Theme having simple functionality can frequently mean the difference between having a full schedule and having trouble finding customers.
First