Weekly Deals: Automatically Remove Background of Any Image with Slicify.photos – only $24!
Post on March 14, 2022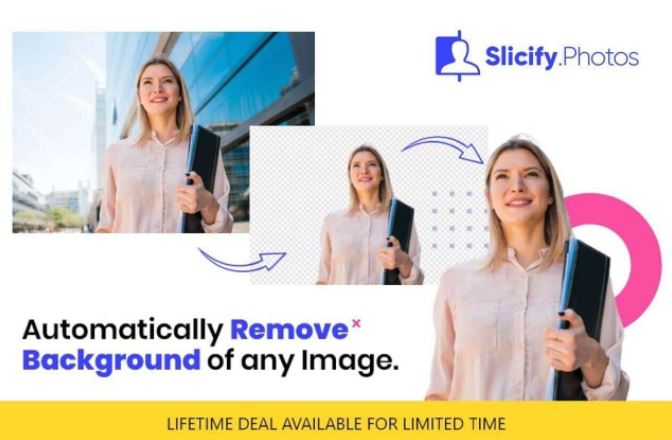 Automatically Remove Background of Any Image with Slicify.photos – only $24!
Slicify.photos is an online background removal tool that saves you a lot of time by helping you quickly remove or replace the background of your photos or graphic design projects. It uses artificial intelligence to analyze and cut out an image's background with a single click. Just upload your image or drop it into the app and Slicify.photos will do its job within 5 seconds!
Highlights:
Remove 1000 backgrounds in bulk with just one click;
Instantly remove complex background from photos;
Easily separate the foreground from the background;
Remove background around hair;
Remove background for eBay, Etsy or Amazon listings;
Easy to get used to and get started;
Prepare pictures of products for e-commerce;
Supports all popular graphic formats (PNG, JPG, etc.);
No technical or designer skills required.
Pricing:
The lifetime access to this app – Silver Plan / 1000 background removals per month – normally sells for $49 but for a limited time only, you can get it for only $24! That's a 50% saving from the regular price! Or get the Lifetime Gold Plan / 3000 background removals per month for only $47 instead of $99!

Or get the Lifetime Diamond Plan / 10.000 background removals per month for only $97 instead of $199!
Deal terms:
You will receive a promo code to register and receive lifetime access to the plan you purchased.
Lifetime license. Updates included.
Slicify.photos uses advanced AI and it is advised you use the latest version of the most popular web browsers.
Licensed on a per-user basis.
Source: Automatically Remove Background of Any Image with Slicify.photos – only $24!
Buldix – Drag & Drop Website Builder With No Coding at only $29!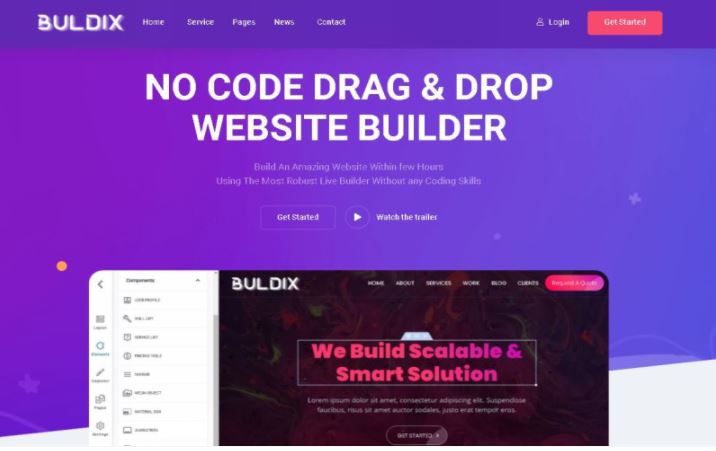 Buldix is a powerful drag & drop website builder. It helps both – non-techies to build their own websites, and web developers to create online projects (websites/landing pages) for their clients in no time. It comes with dozens of responsive pre-built templates, blocks & elements that make building websites easy & fast for everyone.
Features:
Lifetime Access
Drag & Drop Builder
Unlimited Modern
Pre-Built Templates
Unlimited Blocks
Unlimited Projects
Custom Domain Support
SEO Optimization Elements
Templates & Pages
Download Project as a Zip File
FTP Transfer
Pricing:
It costs only $29.00
DealClub Price: $21.75
Source: Buldix – Drag & Drop Website Builder With No Coding!
Essential Plugin Bundle $25 Off
Get more than 35+ plugins, 2000+ templates and save $25 with our coupon code (on top of the already incredible bundle savings) for Essential Plugin. This popular plugin bundle has tons of great features for carousels, testimonials, FAQs, timelines, preloaders, author boxes and tons more!
Coupon Code: WPEXPLORER125
Essential Plugin FAQs
We quickly mentioned that Essential Plugin has a lot to offer – but what or who exactly is it for? Let's take a look at some questions you might have about this powerful WordPress resource!
What Does the Essential Plugin Bundle Do?
Essential Plugin offers more than 35+ plugins for utilities, marketing modules and sliders that add features and functionality to your WordPress site. This makes it a great solution for WordPress sites in all types of niches. And while you can certainly purchase individual plugin licenses (starting at $49/yr for 1 site), if you're interested in 2+ then the bundle is a much better deal since it includes all the plugins they have to offer along with an unlimited use license (great for developers/designers creating client sites).
Is the Essential Plugin Bundle Compatible with Page Builders?
Yes! In fact the entire Essential Plugin Bundle is compatible with Gutenberg, Elementor, WPBakery, Beaver Builder, SiteOrigin, Divi Builder, Visual Composer and most other page builders. So whether you're using a free theme, Divi by Elegant themes, a premium Themeforest theme or really anything in-between you can take advantage of Essential Plugin's awesome features.
Source: Essential Plugin Bundle $25 Off
Mojomox – Graphic Design Platform For Marketers with only $69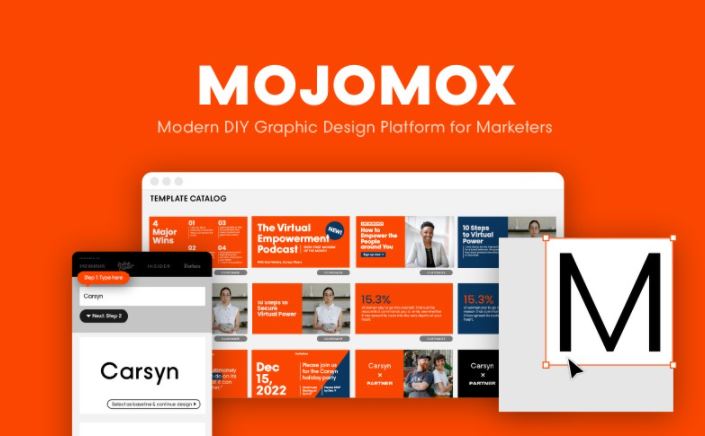 Mojomox is an all-in-one branding & marketing platform that helps you take care of all of your design needs. All marketing products like logos, documents, etc. are based on your brand kit. So when you update your colors, fonts, or photo library, all your marketing material will automatically get updated! From business card templates for Vistaprint or Moo and social media designs, from Google ad templates to flyers etc.— the template library is constantly updated according to the changes you make to your brand design.
What's new with Mojomox? Introducing a Branding School that teaches you how to think about your brand strategically, how to make your design look great, and how to keep it functional and professional. You might even become a design pro!
Features:
Modern logo maker
Color palette creator
Automated brand kit creator
Custom press kit and media kit creator
Unique fonts
Easy-to-use graphic design tool
On-brand templates
Design file hosting
Pricing:
It costs only $69.00
DealClub Price: $51.75
Source: Mojomox – Graphic Design Platform For Marketers
Social Media Mapper Cards, Digital Version – only $15!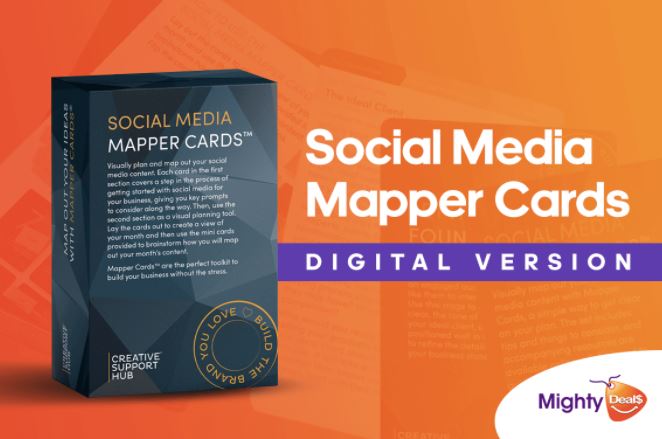 With the Social Media Mapper Cards™, you'll find yourself planning and mapping your social media content at a much faster rate! This deal brings you the digital version of 56 cards to use as a visual social media planning tool.
Imagine being able to visually map out your social media content, moving items around and seeing gaps and opportunities. Mapper Cards are a unique new way to visualise your project or idea. Every card covers a step in what to think about when building your social media plan, giving you key prompts to consider and guidance to solve problems along the way.
These brand-new Mapper Cards™ mean you'll never be overwhelmed by your content planning. Feel confident and build the brand you love.
Highlights:
Printable PDF with different page size options;
Perfect for small business owners who like to visually plan their ideas;
Great for small teams to discuss and see ideas as you plan;
Not just for planning content, but also to make sure your brand stands out!
Small images to use in Miro projects or similar;
Save on print and postage but still benefit from their practical features.
Pricing:
The digital version of Social Media Mapper Cards normally sells for $39 but for a limited time only, you can get it for just $15! That's a 61% saving off the regular price.
Deal terms:
The digital cards are delivered in PDF format as an instant download after completing your purchase.
The files may not be distributed.
Please note that this deal comes with a 14-day 100% money back guarantee.
Source: Social Media Mapper Cards, Digital Version – only $15!
More Deals:
Save 25 per cent on a holiday in the Red Centre
Deluxe Font Bundle of 10 Premium Font Families – only $7!
San Francisco to Nadi Fiji $778 RT Nonstop Airfares on Fiji Airways (Flexible Ticket SUMMER Travel May-August 2022)
You may also like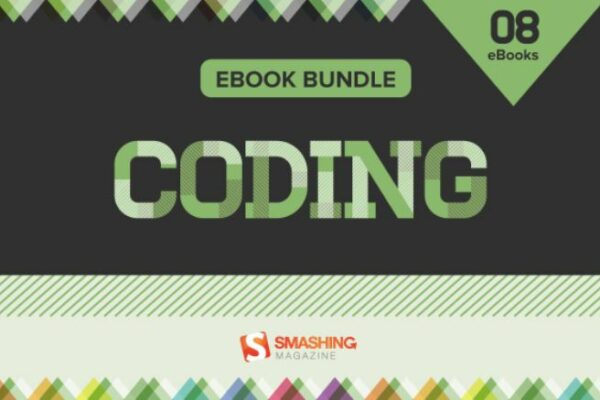 Posted on May 10, 2022
Smashing Bundle: The Essential Coding for Web Design – only $24!
One of the neatest parts about programming is that there's always something new to learn. And with so much knowledge to absorb you'd literally need a computer chip in your head to remember it all. That's why it's a great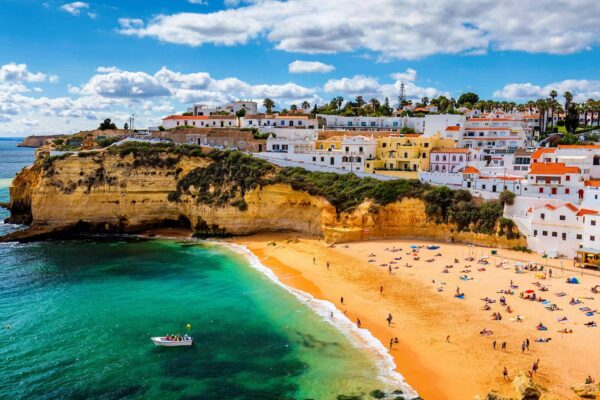 Posted on May 9, 2022
$699 – See Portugal in Fall: 6 Nights incl. Flights & Train
Between the capital city of Lisbon and the coastal hub of Porto, explore the colorful towns, historic sites, and sprawling vineyards of Portugal's top two destinations all at your own pace. This 6-night getaway not only includes 4-star hotels