Weekly Deals: Smashing Bundle: The Essential Coding for Web Design – only $24!
Post on May 10, 2022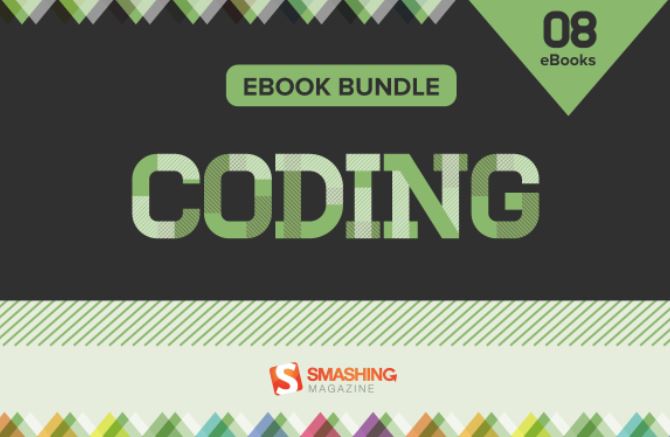 Smashing Bundle: The Essential Coding for Web Design – only $24!
One of the neatest parts about programming is that there's always something new to learn. And with so much knowledge to absorb you'd literally need a computer chip in your head to remember it all. That's why it's a great idea to build up a library of informational programming books.
Whether you're a complete beginner or just looking to polish off some of the rust, this collection of 8 informational eBooks covers the most important aspects of coding for Web Design. These high-quality bundle from Smashing Magazine will give you the lowdown on HTML and CSS, as well as the most-recent applications for Responsive Web Design and improving your JavaScript and jQuery skills. 
Coding for Web Design Smashing Books Bundle includes:
CSS Essentials (281 pages)
Mastering CSS3 (251 pages)
Responsive Design (160 pages)
HTML Essentials (106 pages)
Mastering HTML5 (93 pages)
HTML Semantics (71 pages)
JavaScript Essentials (142 pages)
Mastering jQuery (122 pages)
Pricing:
This fabulous collection of 8 Smashing eBooks all about Coding for Web Design normally sells for $39.92, but for a limited time only you can get the entire collection for just $24! That's a 40% discount!
Deal terms:
Instant download.
All eBooks are provided in three DRM-free file formats – PDF, ePUB and MOBI, for use on the device of your choice.
All eBooks are fully searchable and text can be cut-and-pasted.
This is sold as a complete bundle.
Not for redistribution/resale.
Source: Smashing Bundle: The Essential Coding for Web Design – only $24!
600+ Cool T-Shirt Designs Mega Bundle with only $12.00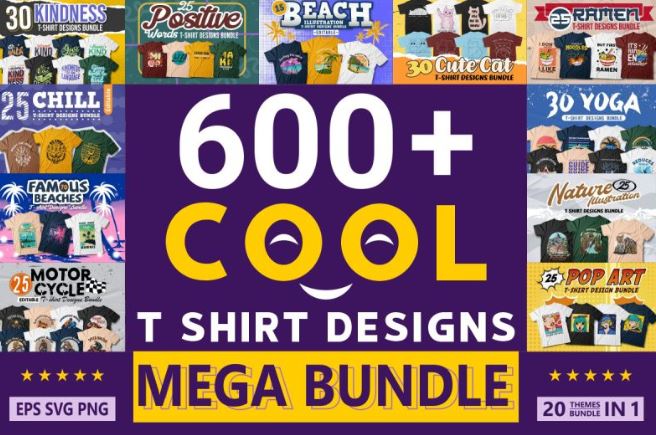 Want to create cool in-vogue t-shirt designs in minutes? Inky brings you the coolest library of trendy, and in-demand designs to unleash your creativity!
Presenting the 600+ Cool T-Shirt Designs Mega Bundle! Now there's no need to invest time in designing, invest it in making money!
These designs are the easiest way to create the coolest t-shirt designs and shoot up your sales!
You can choose from a dozen of template categories to find the perfect t-shirt design idea for your next project. And wait, there's more. We are adding a PRINT-ON-DEMAND license as well!
You can use these ultra-modern designs to print on not just t-shirts, but mugs, paper, fabrics, posters, canvas, and much more! With completely editable and pixel perfect vector files you can adjust these t-shirt designs to any size.
So don't hold back. Get these designs now and use them for your projects right away!
What's more? These t-shirt designs come with an extended commercial license so that you can use them for unlimited personal and commercial projects!
Included In This Bundle:
Abstract T-Shirt Designs
Anime T-Shirt Designs
Beach Illustration T-Shirt Designs
Chill T-Shirt Designs
Coffee Addict T-Shirt Designs
Cryptocurrency T-Shirt Designs
Cute Cat T-Shirt Designs
Digital Nomad T-Shirt Designs
Famous Beaches T-Shirt Designs
Famous Cities T-Shirt Designs
Junk Food T-Shirt Designs
Kindness T-Shirt Designs
Motorcycle T-Shirt Designs
Music T-Shirt Designs
Nature T-Shirt Designs
Pop Art T-Shirt Designs
Positive Words T-Shirt Designs
Ramen T-Shirt Designs
Trendy Cartoon T-Shirt Designs
Yoga T-Shirt Designs
Deal Terms:
This bundle is available as an instant download, after completing your purchase.
The bundle can be used for personal and commercial purposes with unlimited numbers of projects.
End products must not be used or sold in a way that is directly competitive with the original item you purchased.
Cannot be sublicensed, resold, shared, transferred, or otherwise redistributed on its own. You cannot share these resources with others.
You will get lifetime access to the bundle.
Source: 600+ Cool T-Shirt Designs Mega Bundle with only $12.00
WP Exit Pop Up – An Advanced WordPress Exit Intent Pop Up Plugin with $0.00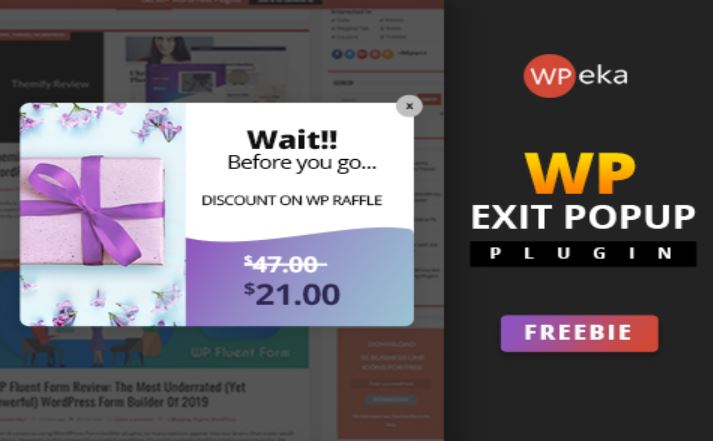 Turn your exiting website traffic into your customers with WP Exit Pop Up Plugin.
Grab Users Attention
Generate Potential Leads
Promote Amazing Offers
Improve Your Mailing List
Give your visitors a tunneled view of anything you want to promote by showcasing your offers or products in a subtle manner, without any distractions.
If you want to get more leads then, WP Exit PopUp is the way to go.
Download it now absolutely FREE. 
Deal Terms:
Delivered as an instant download.
You are free to use for personal & commercial purposes.
Re-selling or re-distribution is strictly prohibited.
Source: WP Exit Pop Up – An Advanced WordPress Exit Intent Pop Up Plugin with $0.00
EMOTION projects professional with only $29.00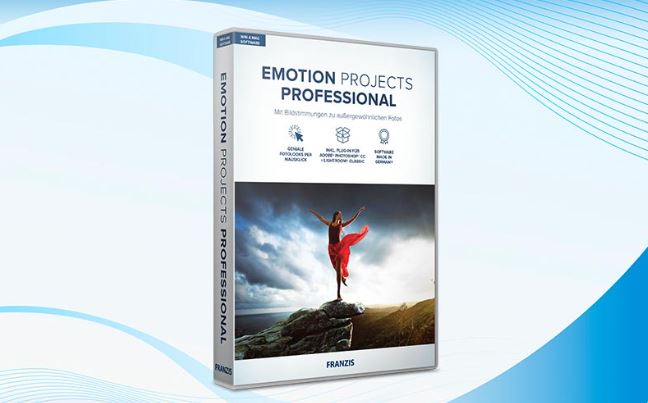 Are you afraid your photos are infested by the virus of similarity? Your photos lack emotion, whatever the lighting or angle you choose.
The multi-million dollar question is, how to add that missing emotion? Well, let Inky take care of that!
Introducing Emotion Projects Professional with lifetime access, that will make adding emotion to your photos a walk in the park!
With Emotion Projects, you can change the atmospheric mood in images with the click of a mouse. Now conjure wonderful photos that bring out the emotions perfectly!
Experience the difference a new image atmosphere can make with Emotion projects. By selecting atmospheres such as dramatic, dreamy, mysterious or cheerful in combination with image styles such as cool, glamor, vintage or modern, you can actively influence the look of your images!
So, what is holding you back? Get this astonishing software and add the missing emotion to all your photos with just a few clicks!

What's more? This software comes with a Lifetime extended commercial license so that you can use it for unlimited personal and commercial projects!
Highlights Of The Software:
Image mood wizard with 33 variants – ideal for landscape, portrait and artwork
4 Smart Filters: SmartSky, SmartOrganics, SmartSkin, SmartContrast
Image mood index for almost unlimited possibilities of image mood manipulation
Optimization Wizard with 12 variants for adjusting denoising, tonal value, clarity, dynamics and sharpness
SmartGrain module for setting the ideal graininess
Selective drawing with effects, color filters and compositing options
Scratch and sensor spot correction
Plug-in for Adobe ® Photoshop® + Lightroom ® Classic
Batch processing
RAW image processing with more than 90 development settings
Source: EMOTION projects professional with only $29.00
eBook: The Complete Guide to Creating Bootstrap Themes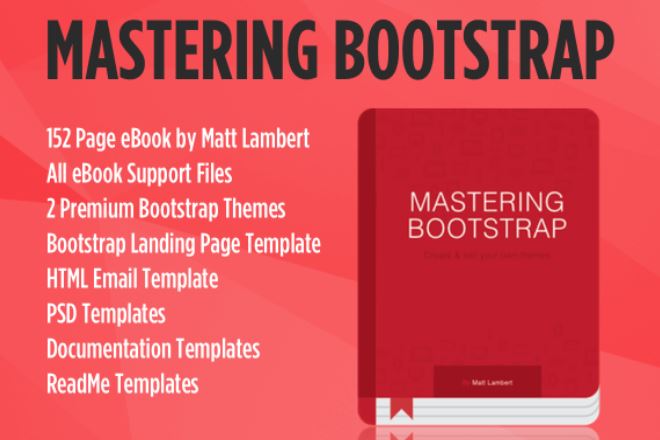 From setting up environments to building and ultimately selling Bootstrap themes, Matt Lambert's 152-page eBook is a truly invaluable resource. Mastering Bootstrap: The Complete Guide to Creating Bootstrap Themes will teach you everything you need to know about building and selling your unique themes. This Mighty Deal includes all the necessary support files, templates and even themes to walk you through a full-fledged crash course in one of the most popular frameworks used today.
Highlights:
Learn everything you need to know about creating Bootstrap themes with this incredibly resourceful guide.
With this complete guide, you won't just learn how to create a website with the Bootstrap framework, but how to easily create your own unique custom themes.
Read through this robust 152-page eBook to master the hugely popular and successful Bootstrap framework.
Read your eBook on your desktop or iPad, or anywhere you can easily view a beautifully designed PDF.
Digest the best practices for creating Bootstrap themes, including how to setup a development environment, as well as building a theme quickly using LESS.
Marketing your themes is as important as creating them, and this powerful eBook offers marketing tips plus instructions on how to best package your themes for sale.
In addition to the complete step-by-step guide, you'll also get all the necessary source files to support your education, including: style guide, advanced layouts, third party plugins, CSS, LESS, and Hammer files.
Receive 2 premium Bootstrap themes with your purchase of this Mighty Deal, including Production and Development versions with LESS and Hammer files.
Take advantage of the perfect Bootstrap landing page template that will help you promote all of your newly created themes.
Work with the included HTML email template to promote your personal themes to any email list you have.
The iBooks Author template and PDF sample documentation file will assist you in clearly and easily documenting all of your different themes for sale.
You'll even receive helpful Photoshop image preview templates for all of the major Bootstrap theme marketplaces out there.
This incredible deal even includes a ReadMe template file you can give to your customers with any themes they purchase.
Pricing:
Normally the Mastering Bootstrap eBook complete package sells for $99, but for a limited time only, you can get The Complete Guide to Creating Bootstrap Themes, plus all the extra files and templates, all for only $24! That's a savings of 76% off the regular price!
Deal terms:
Delivered as an instant download, after completing your purchase.
The eBook is in PDF format. The templates are in a combination of files in PSD, HTML, CSS, JavaScript and additional files.
Valid for a single user license. Free to do anything you like with the content and support files except resell them or redistribute them in any way.
Source: eBook: The Complete Guide to Creating Bootstrap Themes
More Deals:
Save nearly $400 on Kingscliff Peppers Resort & Spa stay
Fly to Puerto Vallarta from Denver, Houston, LA & other cities from $261 RT
You may also like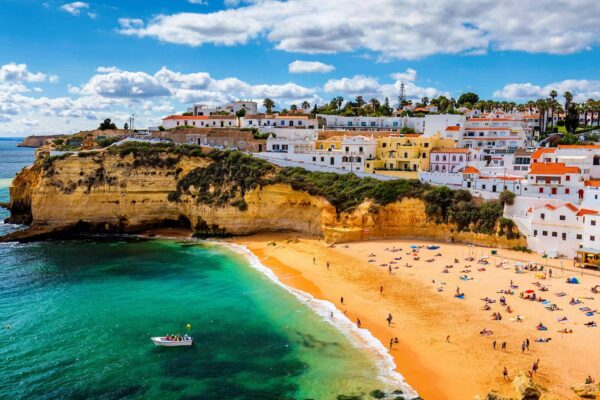 Posted on May 9, 2022
$699 – See Portugal in Fall: 6 Nights incl. Flights & Train
Between the capital city of Lisbon and the coastal hub of Porto, explore the colorful towns, historic sites, and sprawling vineyards of Portugal's top two destinations all at your own pace. This 6-night getaway not only includes 4-star hotels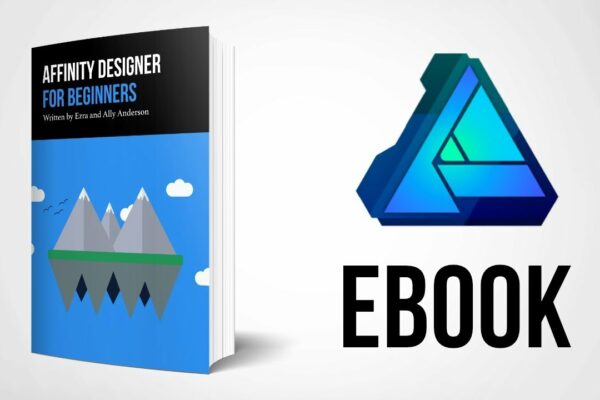 Posted on May 5, 2022
Price: $15.
You're here because you want an inexpensive, yet powerful and professional alternative to Adobe Photoshop? Well, Affinity Designer is perfect for you! You have plenty to gain from one of the most comprehensive Affinity Designer courses on the market. Throughout this course, you'll be working