Beginner Guide: How to Create a Travel Website with WordPress?
Post on September 14, 2022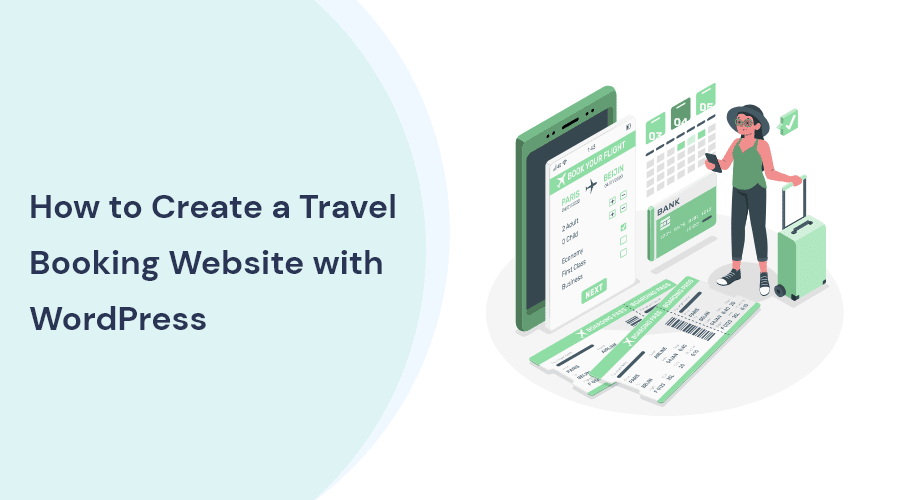 Do you know How to Create a Travel Website with WordPress? If not, you find the right place to guide you.
Having an experienced travel agency or a newly established tour operating company is great but it's not enough. You still need to have a travel booking website so your business can be visible to travelers. Thanks to WordPress, it helps you to make a functional travel website with ease even if you are a newbie and have no idea about code.
In this article, we will show you some prerequisites that a travel company website should have. Also, we will guide simple steps to create your own website.
What are you waiting for? Let's go!
What Do You Need In a Successful Travel Company Website? – How to Create a Travel Website
A Company's Story – How to Create a Travel Website
Presenting a compelling story of your company is a key to impressing your visitors or potential customers. Your story should have reasons and how your travel company or travel agency came into existence. If it's convincing enough, your visitors will likely buy your services. So don't miss this opportunity.
Company Information
Company information is the next prerequisite we have to mention in our tutorial on How to Create a Travel Website. It's where your visitors can find important information about your travel company such as contact details, location, working hours, etc. So that, they can contact you quickly and easily if needed.
Appealing Travel and Tour Packages
Let customers be interested and purchase your service is the most important thing to grow your business. For a travel booking site, you have to show clearly appealing and competitive travel & tour packages.
So how to do it? You should show travelers how your services are unique and different from others, point out the advantages of using your packages, and what they get after traveling.
Plus, promotion campaigns are another way to attract more customers. Everyone likes discounts and coupons. You can display them on particular tour packages to urge them to purchase quickly.
Flexible Travel Bookings and Reservations Online
Online bookings and reservations feature is another necessary prerequisite to create or build a travel website so how to do it and is it for free? You can find the answer later.
Nowadays, people like to book their tours and travel packages online so they can spend lots of time researching to find the best travel options. Your mission is to make your packages easily accessible with a flexible booking system so visitors can reserve or even purchase right away.
Online Payment Integration
If your online travel booking website features online payments, you will get more sales and leads compared to traditional payments. Also, it's quick, easy, and convenient for your customers.
Social Proof
As an online travel website, positive customer reviews as well as customer testimonials can generate leads and increase customer trust. It's a good way if you give credits to existing customers who submit their travel experience feedback with images, videos, and visual content. And, of course, hesitant customers can make a purchase after seeing these testimonials and reviews.
How to Create a Travel Website: Step-By-Step
Choose the Right Platform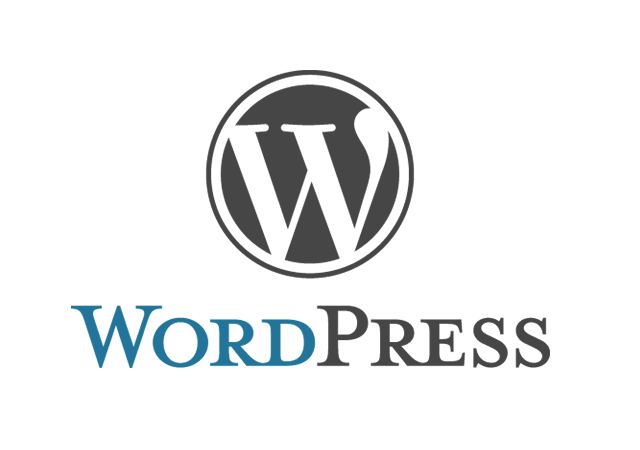 The first step everyone need to do of the guide on How to Create a Travel Website is to choose the right platform. There are several platforms to choose from for creating a website, however, we highly recommend WordPress.org. The reason to use WordPress site is that it's free, easy for beginners, flexible to customize, and you will have full control over your travel website.
Moreover, WordPress.org have a ton of features and functionalities that others don't. Even if you have no knowledge about coding or programming, you still can build and manage your website with ease.
Get a Domain Name – How to Make Travel Website in WordPress

The next step in the How to Make Travel Website in WordPress guide is to get a domain name.
Have you decided to choose a company's name yet? If not, you can choose a company's name as a website's domain name.
Your website's domain name is considered your identity and it's your brand's first impression. So take a quick look at some notes when choosing a company name to be a successful domain name for your travel booking website below:
– Find a short and impressive name so it's easy for everyone to remember
– Do not include hyphens and numbers to avoid confusion
– The name should be specific to what services you are offering.
In addition, .com, .net, and .org are some of the famous domain extensions we highly recommend. Each domain extension will have a different price. So the cost of a domain name is mostly based on the domain extension. You can refer to the comparison of .com and .net domains to get more information and decide which one you like.
Get Hosting and Auto-Install WordPress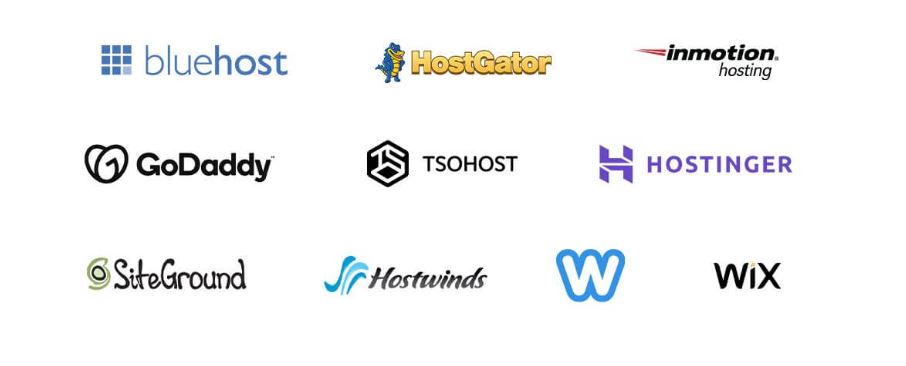 A self-hosted travel booking online website with the best WordPress hosting providers will give you full ownership, ultimate flexibility, and customization of it.
Unlike other platforms, your WordPress website and WordPress software will reside on your hosting provider's servers.
Not to mention, you'll get full control over your travel website. For example, you can install a beautiful theme that is suitable to your taste. Or you can install the necessary plugins to add more features you need. To monetize, you can place some ads as well.
After having a domain name and web hosting, you can install WordPress easily with a click on their server.
So you now know the third step of How to Create a Travel Website and have your own travel site. Let's go to get a theme and plugins to make it powerful.
Select a Suitable Theme for Your Website – Best Platform to Build a Travel Website
WordPress is always the Best Platform to Build a Travel Website. There are thousands of free and premium WordPress travel themes available on the market for you to choose from. So it's hard to decide which theme you should use. Selecting a great theme is important because that theme can make your website successful or fail.
A great travel theme should look appealing, beautiful, functional, and packed with powerful features. So do not miss these popular travel themes: Travel Tour or Tour Travel. They are used by thousands of websites with almost 5-star ratings.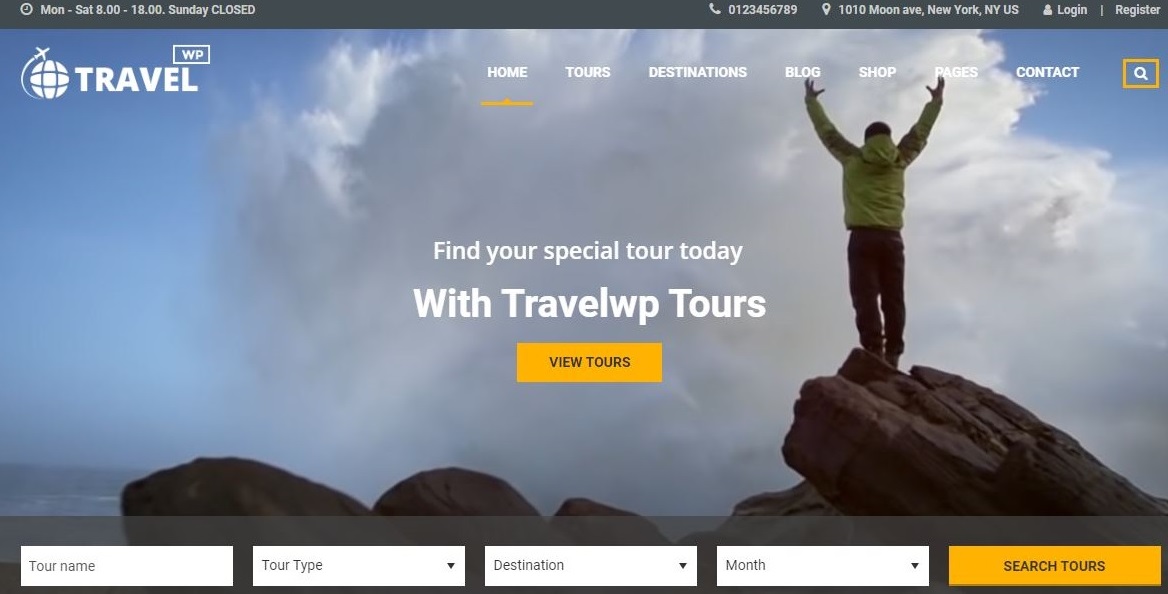 In addition, Tour Travel and Travel Tour includes everything so you don't need to add so many other additional plugins. Plus, you are free to customize any aspect of your travel website according to your own taste without coding skills. You can use Travel Tour or Tour Travel to showcase your company's story, your tour & travel packages, smart booking system, tour ratings, customer testimonials, multiple online payment gateways, discounts, and so much more.
After having a theme, you should know how to install WordPress theme to complete the step.
Adding Must-Have Plugins – How to Create a Travel Website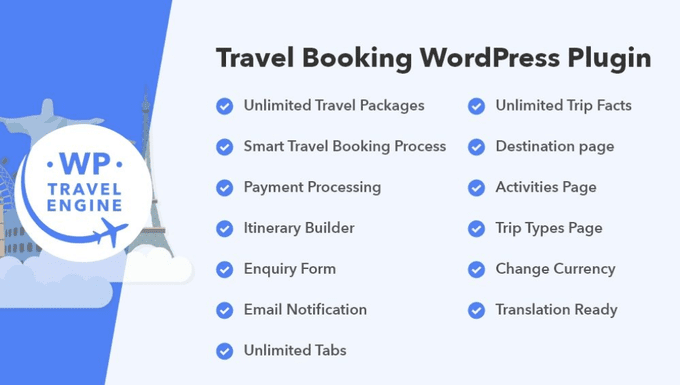 You can add features you want for your travel website using WordPress plugins. Mostly, these plugins come integrated with your travel theme. If not, you can add plugins quickly since they are compatible well with the theme.
You can find some must-used WordPress plugins for a WordPress website and here are some of the popular plugins for your online travel website:
So how to install WordPress plugins to create a travel website? There are 3 ways for you to install a plugin: from the search bar of the WordPress admin dashboard, by uploading a .zip file, or from FTP. Take a quick look at our documentation and choose the most suitable option for you.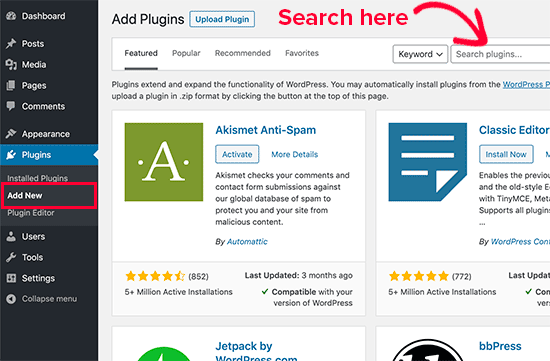 Integrate Online Bookings and Payments – Travel Website Templates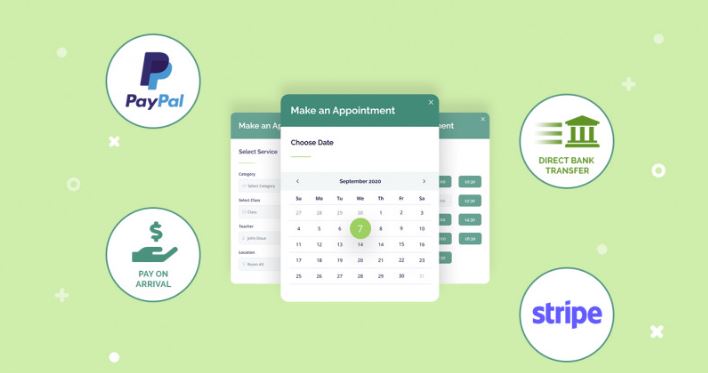 With effective plugins like Travel Agency Companion, WP Events Manager, or WP Travel Engine, you don't need to worry about online booking, reservation, and payment systems anymore. They're settled for using PayPal or another external payment offered by these powerful plugins.
If your Travel Website Templates theme doesn't have these features, you can add those plugins separately with ease.
Conclusion
Finally, you know now How to Create a Travel Website and have an appealing travel site with powerful features and functionalities as your business requirements. Once again, don't forget to have crucial features such as an online flexible booking system and online payment system.
Read More: What is New in WordPress 5.9 (2022 Updated)
You may also like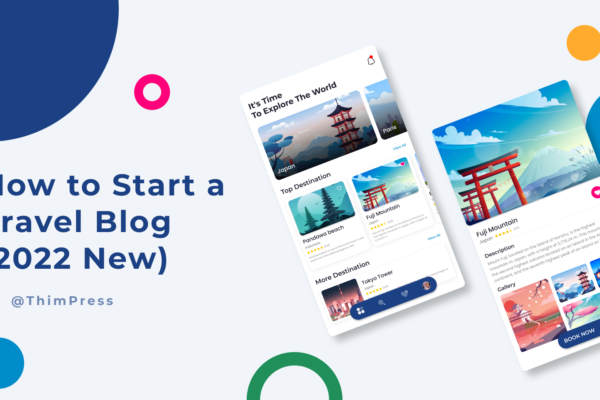 Posted on May 4, 2022
Are you fond of traveling around the world? Love sharing experiences and memories about went-through destinations and trips? Why not start your travel blog to share yours with the others? Or do you have not known How to Start a Travel Blog?
Of course, most people will make it for fun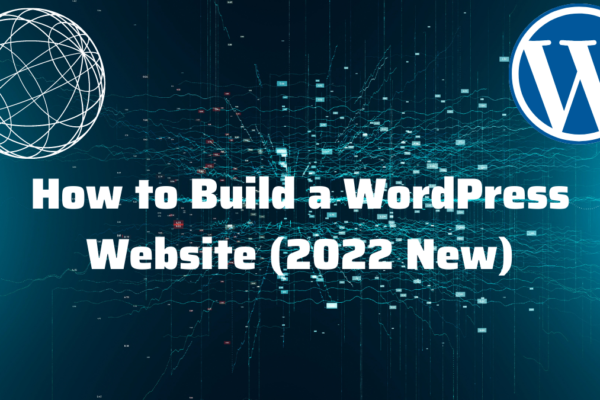 Posted on March 30, 2022
Accordingly, newbies will meet many difficulties when they try to Build a WordPress Website. However, the WordPress platform itself is very easy-to-use and user-friendly. Therefore, anyone can do it themselves. On the other side, you should acknowledge yourself what to upload on your website and how to make it possible. Before that, we will