How to Build a WordPress Website (2022 New)
Post on March 30, 2022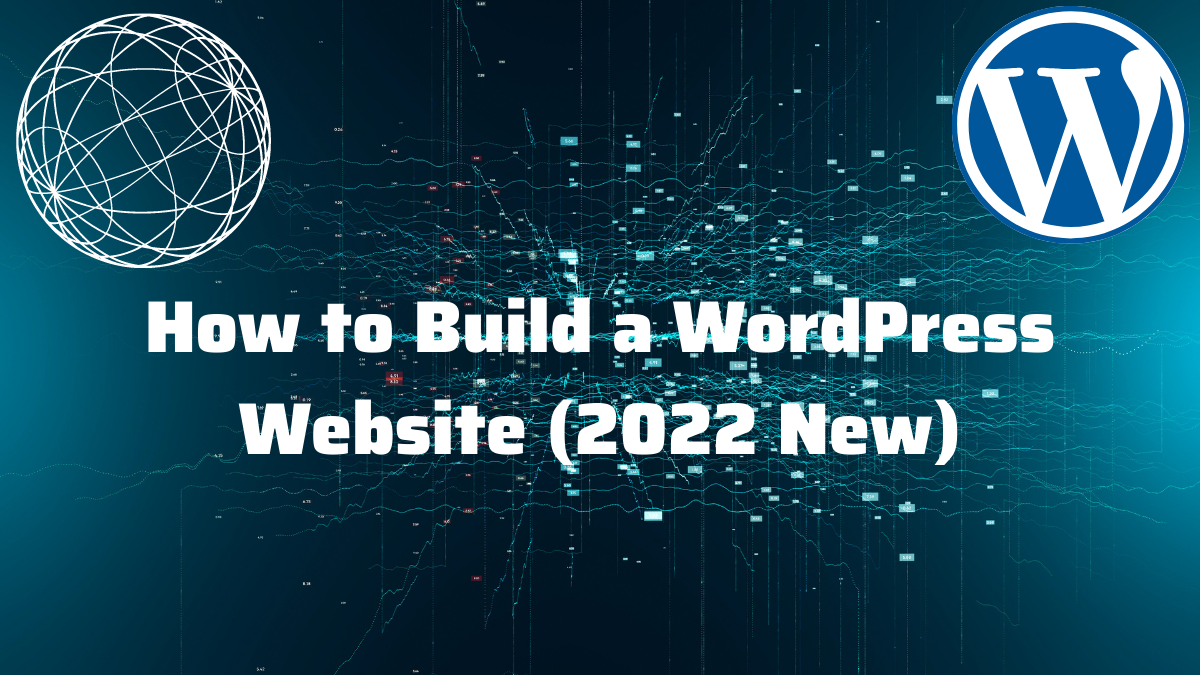 Accordingly, newbies will meet many difficulties when they try to Build a WordPress Website. However, the WordPress platform itself is very easy-to-use and user-friendly. Therefore, anyone can do it themselves. On the other side, you should acknowledge yourself what to upload on your website and how to make it possible. Before that, we will clarify the definition of a WordPress website, the reason to choose it, and what to notice about building a web.
What is a WordPress Website?
On the Internet, WordPress stands as a free and open-source content manager system (CMS) written in PHP and paired with a MySQL/MariaDB database. To be easier, you can say that WordPress is a free and open platform to build and maintain websites, plugins, add-ons, and more. Of course, you can still create a website in other ways. However, WordPress is the most popular one to answer the question "How to Build a Website with WordPress".
Why You Should Build a WordPress Website?
What brings users to WordPress and keeps them there are the flexible and advanced features. For example, here are some of them:
Compliance and Flexibility
In fact, you can do anything on WordPress. Building an online store? You will get one. Making your blog? No problem. Even more, you can make big business there, just with WordPress. It is very adaptable and flexible.
User-Friendliness
Basically, users can set up and run a WordPress site in some minutes without any difficulty. The only thing you need is a web hosting and domain name.
Various Widgets
With WordPress, you can get a wide range of features and functions. Besides, you can add plugins and add-ons to better your work.
High Rankings
On the Internet, WordPress websites come in great numbers as well as add-ons and plugins. Therefore, you can use them to schedule and make optimized content. Further, WordPress websites usually get higher rankings than non-WordPress sites.
Alongside the question "How to Build a WordPress Website", people are usually concerned about how smooth it can run on all devices. With WordPress, we can make sure that your site will stay responsive to all devices and screen resolutions. Besides, WordPress also offers a built-in blog and great customer service.
Next, we will separate wordpress.com from wordpress.org.
WordPress.com VS WordPress.org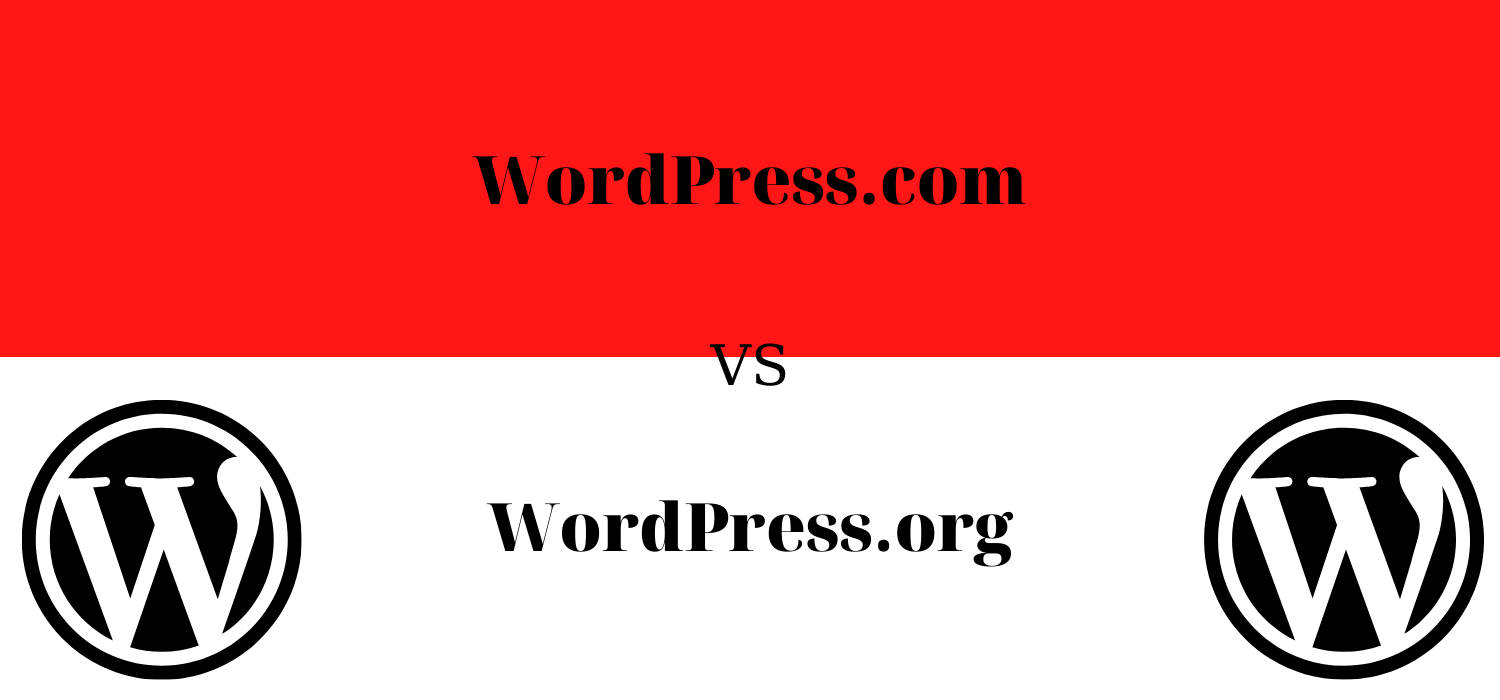 In the first meeting with WordPress, you may get confused with wordpress.com and wordpress.org and may think they are the same. However, it is not. First, wordpress.com is the platform that will care about your website including the hosting service. Although you have less freedom to design, you will receive safety and ease in the designing process. Moreover, you should follow wordpress.com if you are a newbie.
Second, you will have full freedom of your site's design when you choose wordpress.org. Therefore, you can get all site management when hosting your site. However, you should only go with it if you are familiar enough with WordPress.
Now, Let's Build a Website Using WordPress.
10 Steps to Create a WordPress Site
To be more specific, we have listed 10 steps to make it done. Once following these, your site will come on stream and running in no time at all.
Defining Your Site
Generally, you should pick a rightful topic. Since working on something that has been done times before is not beneficial, you may go on a topic that you are interested in so that you won't get bored.
Selecting a Domain Name
Below the first step, you should make a domain name that suits your chosen business topic. Besides, the domain should stay clear and simple to remember. Further, if you can find a mind-blowing and first-look-attractive domain, that's very good.
In case you get stuck because of a taken extension like .com? Try .net, .co, or else.
Get a Web Hosting
Next, you should find great web hosting for your website. There are 3 types of web hosting for you to select: Shared, VPS, and Dedicated. You can read here to learn more about web hosting. Besides, you should know some of the best hosting services
Installing WordPress
After looking for a domain and hosting, you will install WordPress and make it run. In a few minutes, the setup wizard will run and install it.
Choosing the WordPress Theme
Then, you should select a reliable WordPress theme for your website. You may find thousands of them waiting to get used. Hence, the price lies between $0 and hundreds $. When selecting the theme, make sure that it suits your publishing topic and upcoming content.
In the market, you may find WordPress themes with lots of purposes and fields. With suitable choice, it will help your site stand out from the crowd. For example, you can look for LearnPress if working on education or Eduma instead.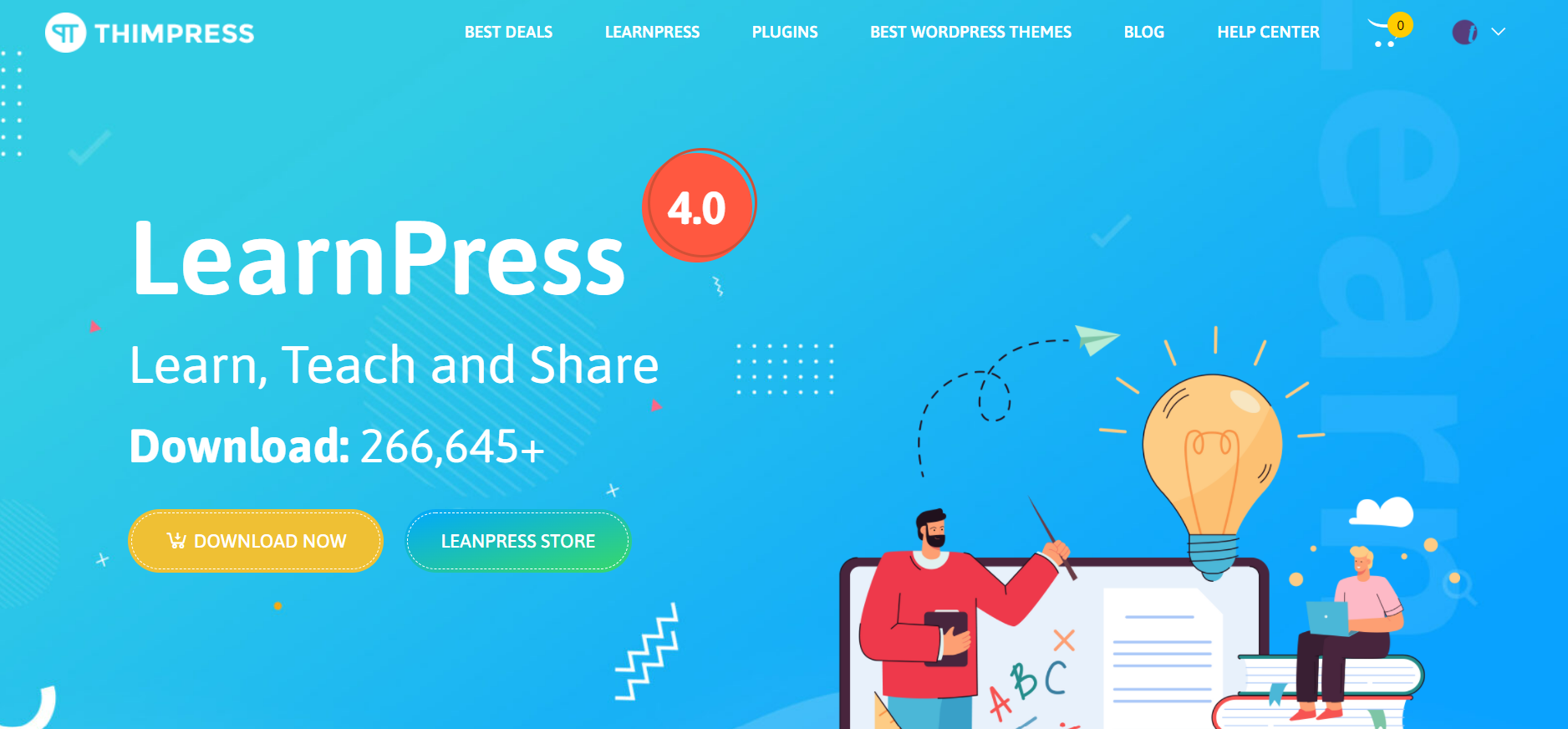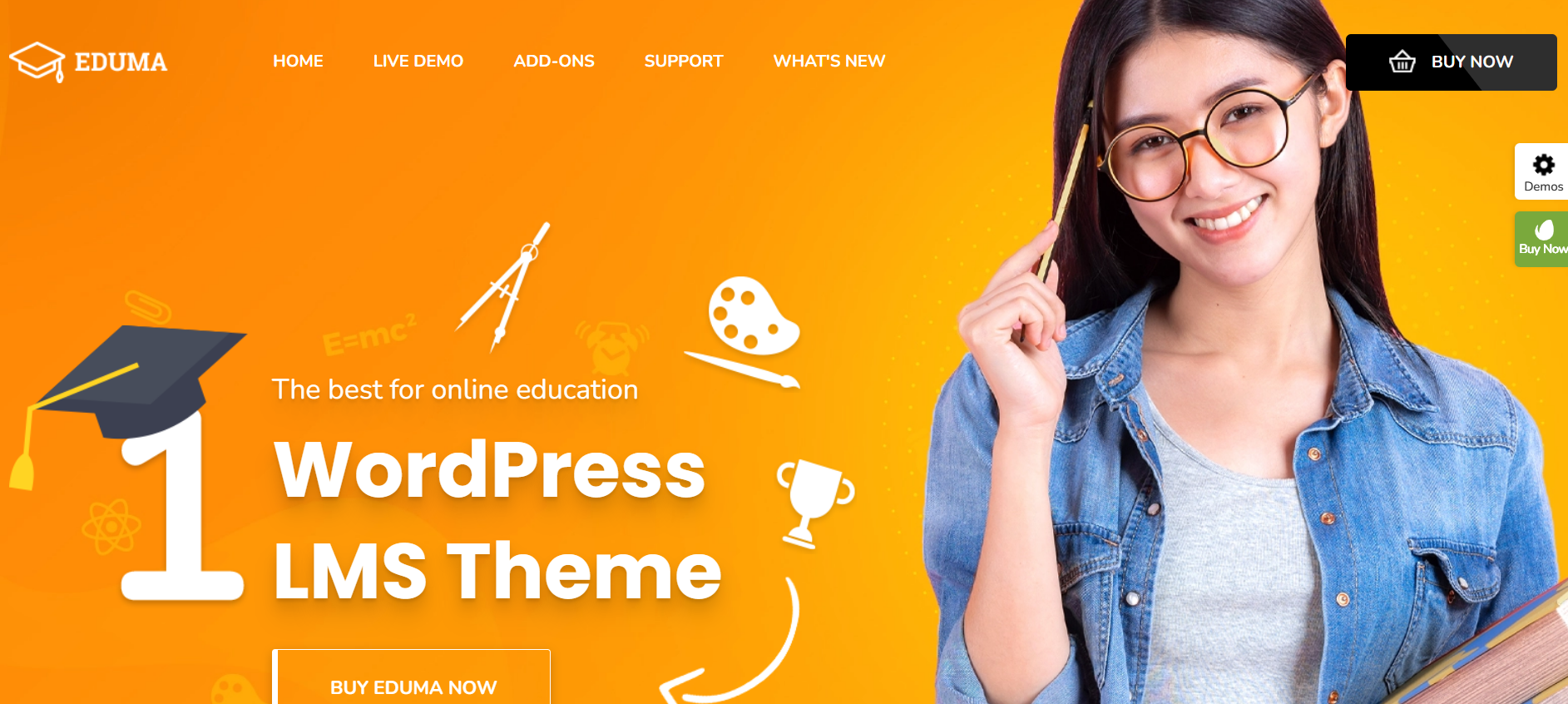 Install WordPress Plugins
WordPress plugins offer a lot of customizations and features for WordPress users as well as visitors. In the beginning, you may not need to use many plugins. However, you will use more and more when the time goes by. Otherwise, you can look for the plugins' options in the WordPress admin dashboard.
Complete Your Administrative Pages
You must get these pages done before publishing the site and posting content on the contact page, about page, privacy, and disclaimer page. It's easier to add them before publishing and you can also protect yourselves/ site customers and visitors.
Publish Your WordPress Website
Before publishing the site, make sure you have put up enough pages and features. Of course, you can add them later but it will be a bit inconvenient and affect users' experience. To maintain and develop your site, you should add content and improve the design day by day. Also, keep track of the bugs and errors. Besides, you should post your content in a schedule: days, weeks, months, and seasons.
Remember Marketing
You must assure that your pages have relevant keywords in the title, description, and body text. Besides, you can develop it in any way you can: social media channels, guest posting, etc. to build your social connections and link popularity.
Back up Your Site
To Build a Website In WordPress, you must confirm that your data is safe. Therefore, backing up your site's database is inevitable. For instance, your site gets attacked by outsiders or you mess up with the site's core customization. That's where your saving-up data will shine
There, we have given you everything about how to build a WordPress website. Through this article, we hope you can ease your making web progress and make outstanding ideas for WordPress
Read more: WordPress Booking Plugin Collection (2022)
You may also like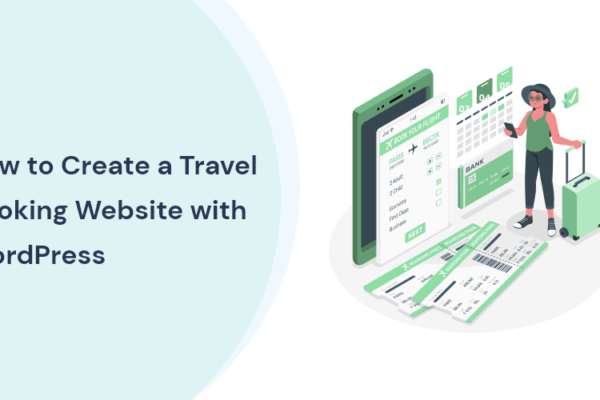 Posted on September 14, 2022
Do you know How to Create a Travel Website with WordPress? If not, you find the right place to guide you.
Having an experienced travel agency or a newly established tour operating company is great but it's not enough. You still need to have a travel booking website so your business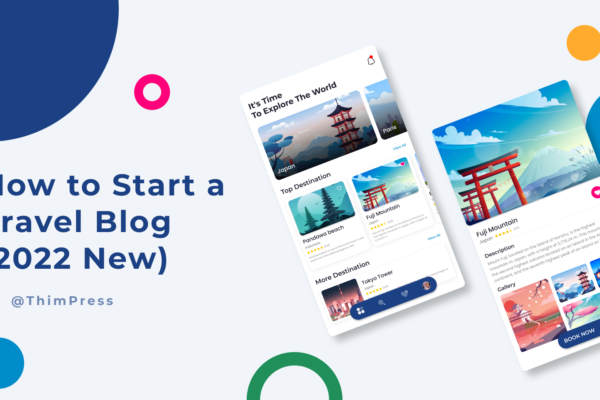 Posted on May 4, 2022
Are you fond of traveling around the world? Love sharing experiences and memories about went-through destinations and trips? Why not start your travel blog to share yours with the others? Or do you have not known How to Start a Travel Blog?
Of course, most people will make it for fun