How to Start a Travel Blog (2022 News)
Post on May 4, 2022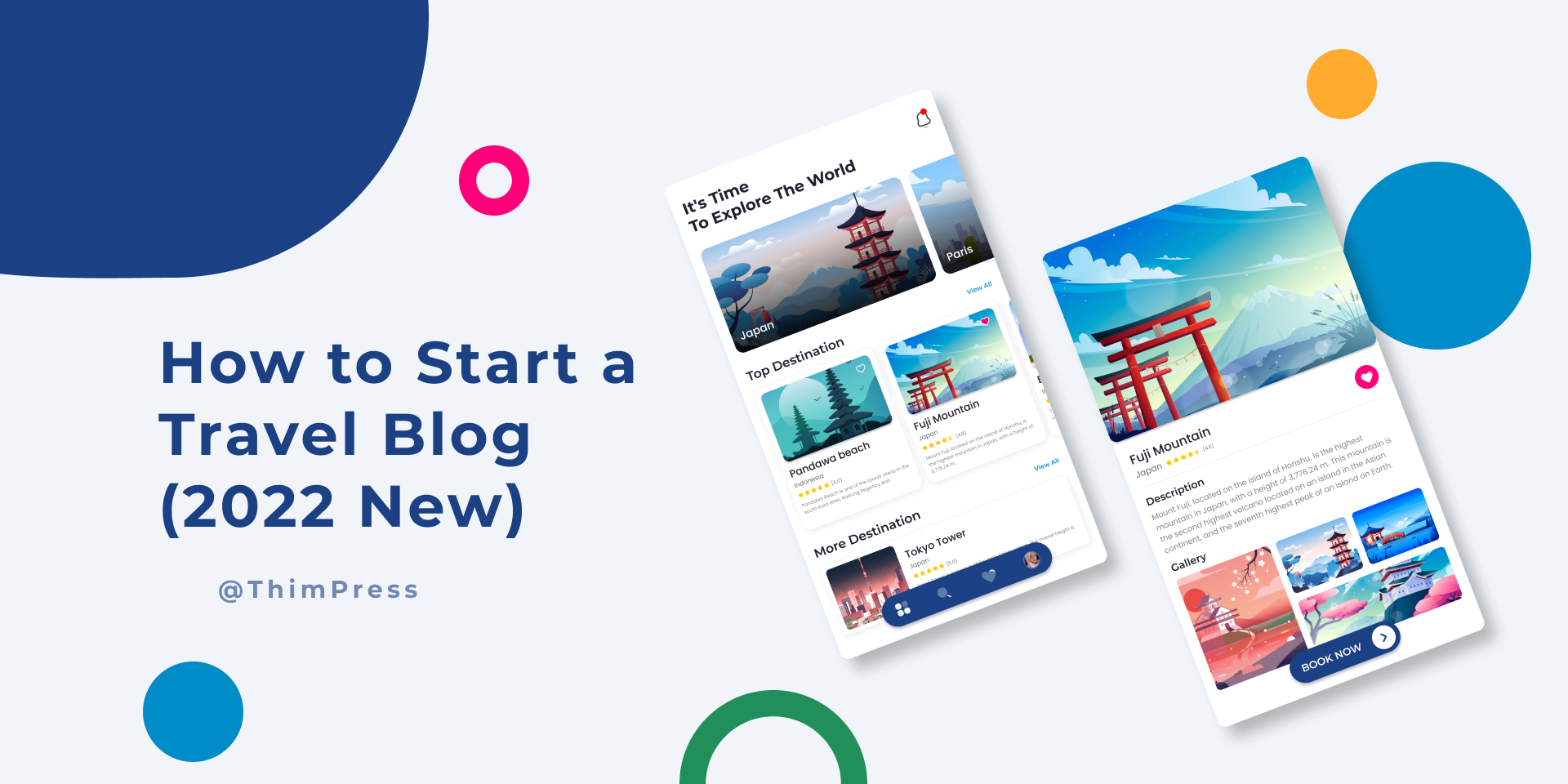 Are you fond of traveling around the world? Love sharing experiences and memories about went-through destinations and trips? Why not start your travel blog to share yours with the others? Or do you have not known How to Start a Travel Blog?
Of course, most people will make it for fun and hobbies of writing about past trips. However, you can earn money to fund more adventures or use it for other purposes. Today, we will show you how to make a WordPress travel blog step-by-step.
How to Start a Travel Blog: What You Need to Have

Beyond your niche and nice content blogs, you will need to have these 5 factors when Starting a Travel Blog:
Domain name: Your travel blog's permanent address name. Make sure you have a great and easy-to-remember name. For instance, our domain name is thimpress.com.
Web hosting: The platform where your travel site maintains and develops for the world.
A WordPress theme: You will gain full control of what your site will look like.
A WordPress software: You should download and use a self-hosted WordPress located at wordpress.org. Technically, it is different from wordpress.com.
WordPress plugins/add-ons: Plugins/add-ons make your process easier without requiring any coding or technical skill.
That are all factors you will need before creating a WordPress traveling blog. Next, we will introduce you to how to create a WordPress blog for traveling.
Instructions on Making a Travel Blog
This is the list of how to create one travel blog:
Step 1: Choose a Topic
Well, search engines will depend on the topic(s) you choose and other related standards: specific positions, targeting audience, backpacking, and many more. If you focus on one or just a few topics, your site will gain huge traffic optimization. Besides, choose your passionate one(s) since it will be such a long way to go.
Step 2: Choose a Domain Name
When starting, one thing you should not do is to use a brand name in the domain. In contrast, you should make a name that is easy to remember, to recall, or just a bit quirky. Also, you can use that chosen domain for your brand name as well. On the other hand, keyword-based names are great, too. However, you may find that most of them have already been taken.
If you prefer a personal style in your blog, you may use your name for the brand's domain. Otherwise, you may use a part of your name.
Step 3: Purchase WordPress Hosting and Install WordPress
The web hosting will make sure that your site will load fast and steadily. In the market, you can see lots of WordPress hosting plans here. About the hosting, you can select based on this list:
Affordable price.
Built-in setup wizard.
Purchase the domain name easily.
Great customer support.
You can choose whatever plan you want. Then, you just need to follow the given install process. Once installed, the hosting plan will automatically configure your URL address and install WordPress for you.
Step 4: Select a WordPress Travel Theme
Officially, the theme will decide what your site will look like. Of course, you will find hundreds or even thousands of WordPress themes to Start a Travel Blog. To help you with that, we provide you with some of our previous posts about How to Travel Blog with WordPress themes:
10 Best WordPress Magazine Themes of 2021 (Expert-Pick)
Best WordPress Themes for Travel Blogs in 2021
Top 30 Travel WordPress Themes for 2021 (Expert-Picked)
Well, the theme should provide all the needed features for a blog of travel. If you want to install a WordPress theme for your site, open your WordPress dashboard and navigate to "Appearance" -> "Themes" -> "Add New".
Moreover, you can read more about installing a WordPress theme for more information.
Step 5: Install helpful plugins for travel blogs
The travel WordPress themes can provide users with lots of features. However, you may not have enough features or functions for further use. Technically, they have made WordPress such an awesome platform for web development. Besides, most all WordPress themes can take advantage of them well.
For a travel blog site, you should have these plugins:
Caching.
SEO optimizations.
Security.
Social media.
Contact form.
Gutenberg block builder.
Besides those above required plugins, you may want some traveling-specific plugins. Although it depends much on your topics and area, you can search and see:
A stunning image plugin.
A plugin that helps you integrate more with Facebook and Instagram, maybe Twitter as well.
Slider plugins such as Slider Revolution or Nivo Sliders.
A lightbox plugin for viewers who loves night mode.
A map plugin to offer users the ability to see the distance and directions.
A plugin to bring travel capability to your site.
Make sure you know how to install WordPress plugins to your blog!
Step 6: Create and Publish Your Content
Here comes the most important step to developing your travel blog! Once you have built up your site, you can navigate to "Posts" -> "Add New" in the WordPress admin dashboard. In there, it will be your choice to post which type of content format.
Step 7: Gather Your Audience
On the Internet, there are millions, even billions of users on social media platforms. They are the best advertisers for your travel blog or page. Therefore, adding social media share buttons will allow your readers to share your posts or blogs. Moreover, Facebook and Instagram suit your purpose to promote your blog and form parts of your marketing strategy.
On the other hand, you can build an e-mail system for further good. Later, it will help you build yourself a number of long-term viewers.
Conclusion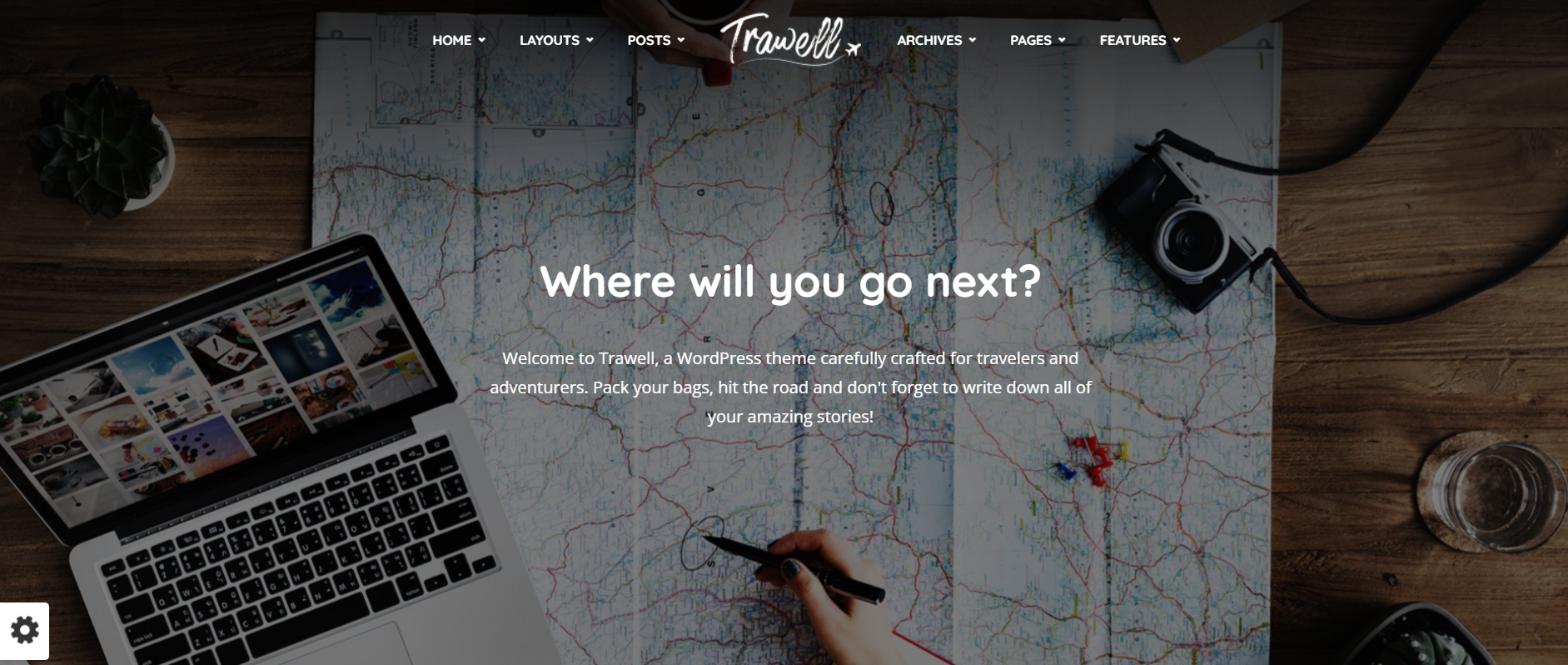 That's all we want to share with you today. Therefore, we hope that you will get yourself up and succeed with your future travel blogs.
Read more: Best WordPress LMS Theme Selection in 2022
You may also like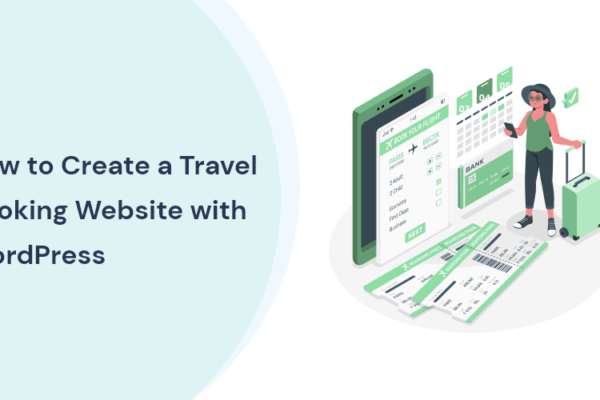 Posted on September 14, 2022
Do you know How to Create a Travel Website with WordPress? If not, you find the right place to guide you.
Having an experienced travel agency or a newly established tour operating company is great but it's not enough. You still need to have a travel booking website so your business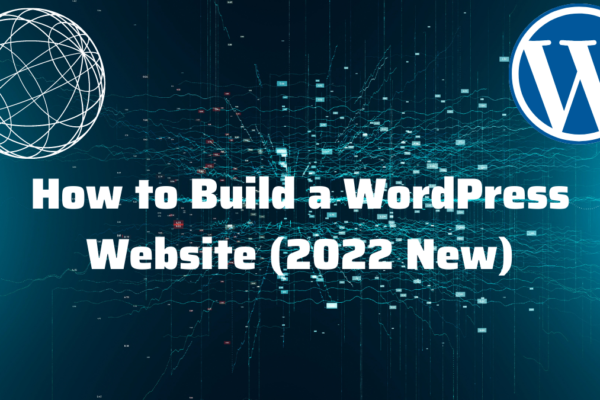 Posted on March 30, 2022
Accordingly, newbies will meet many difficulties when they try to Build a WordPress Website. However, the WordPress platform itself is very easy-to-use and user-friendly. Therefore, anyone can do it themselves. On the other side, you should acknowledge yourself what to upload on your website and how to make it possible. Before that, we will