Best Travel Agency Website Builders (Expert-Picked)
Post on August 1, 2023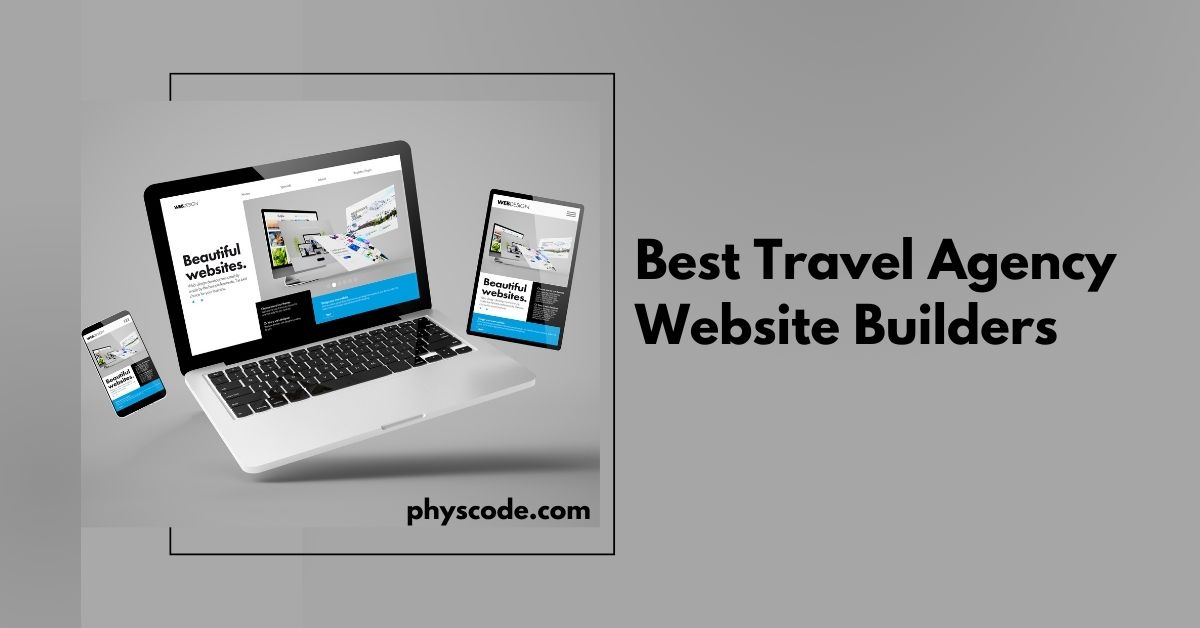 If you want to start your own travel agency business or take your existing one online, a travel agency website builder is a solution to creating an attractive and functional website. 
It is a useful platform that assists you in designing and building your website without coding or technical skills. So even beginners can start quickly. You can make a travel agency page or a website for your flights, hotels, transfers, car rentals, and many more services.
However, not all travel agency website builders have booking and travel-related features, and some can even hurt your SEO performance. 
Picking the right one can help you boost your bookings. Picking the wrong one can cost you time and money. But don't worry; we have done that for you.
Here are the top travel agency website builders that our experts handpicked and reviewed for you.
Keep reading!
Top-rated Travel Agency Website Builders You Should Know
Wix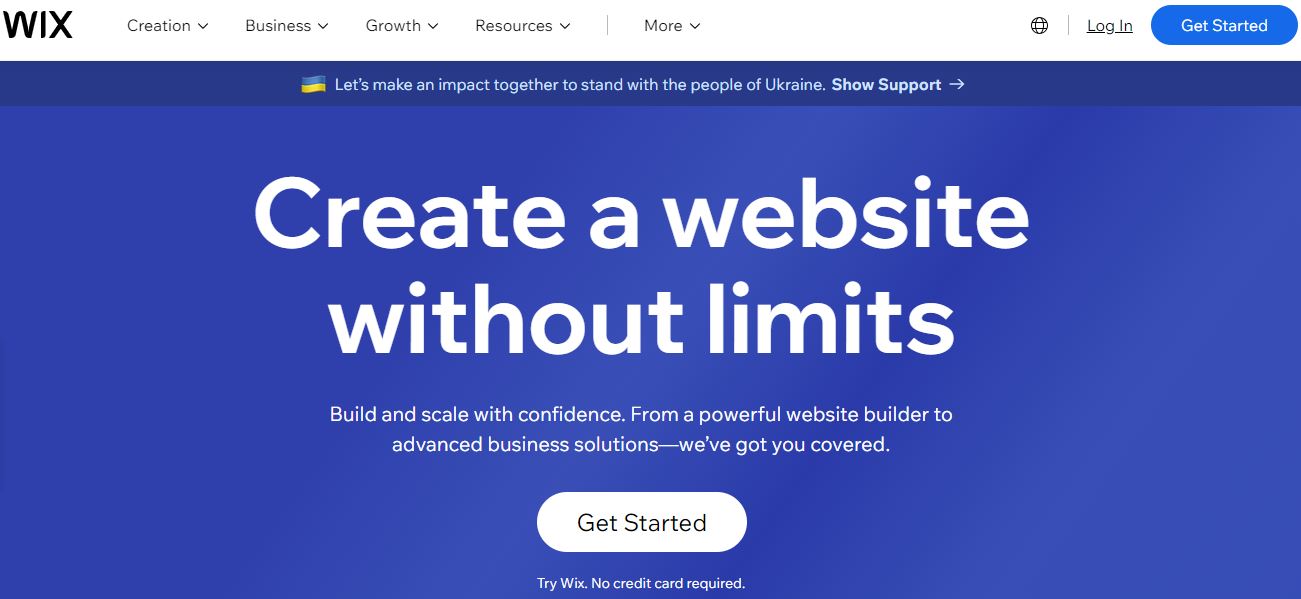 Learn More
It is highly recommended to make a travel agency website with Wix. It is a highly adaptable, simple-to-use, and extremely versatile service that can be used for a variety of purposes.
We'll refer to Wix as a travel agency website builder because it can instantly transform into one in this case. With all of its components and elements, you are assured of a quick and dependable website to get your business off to a good start.
You can quickly and easily find the right look for your needs from the numerous available templates. After that, you can use it as is or easily improve it.
Wix also comes with three options for creating the desired page: ADI, Editor, and Code. While the first two are self-explanatory, ADI is an artificial design intelligence that will instantly create a page for you.
Squarespace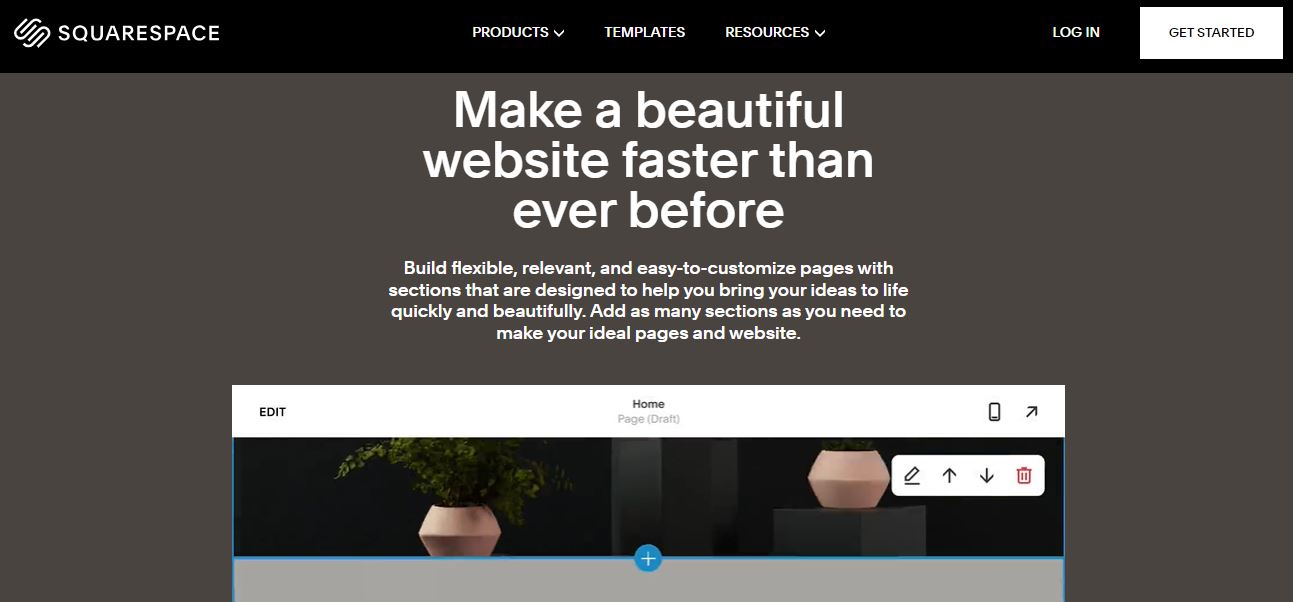 Learn More
Squarespace is a tried-and-true platform for startups, business owners, and hobbyists alike.
To take your creative sense to a new level with your business website creation, Squarespace can help, for sure.
If you want a fantastic travel website, don't waste any time and go with Squarespace. It smoothly turns into your travel agency website builder.
With many years of expertise, it had a variety of tools and assets to ease the site-building process, more affordable, and more user-friendly.
Squarespace takes pride in its stunning templates, domains, mobile optimization, and useful marketing tools. 
There is, indeed, a lot more to it in order to gain an advantage and see a bright future ahead of you. Get Squarespace now and make your business success.
WordPress.com
Learn More
WordPress.com is well-known for its limitless customization options, but it also provides professional designs and a plethora of features. It offers different booking features that are very useful for travel agencies.
There are numerous booking plugins available, you can pick one to make a full travel booking system. They both have many popular payment gateways and five-star ratings. 
Just note that access to plugins is limited to business plans and higher. However, it is worthwhile to invest in a booking system designed specifically for travel agencies. Get this amazing travel agency website builder now!
Weebly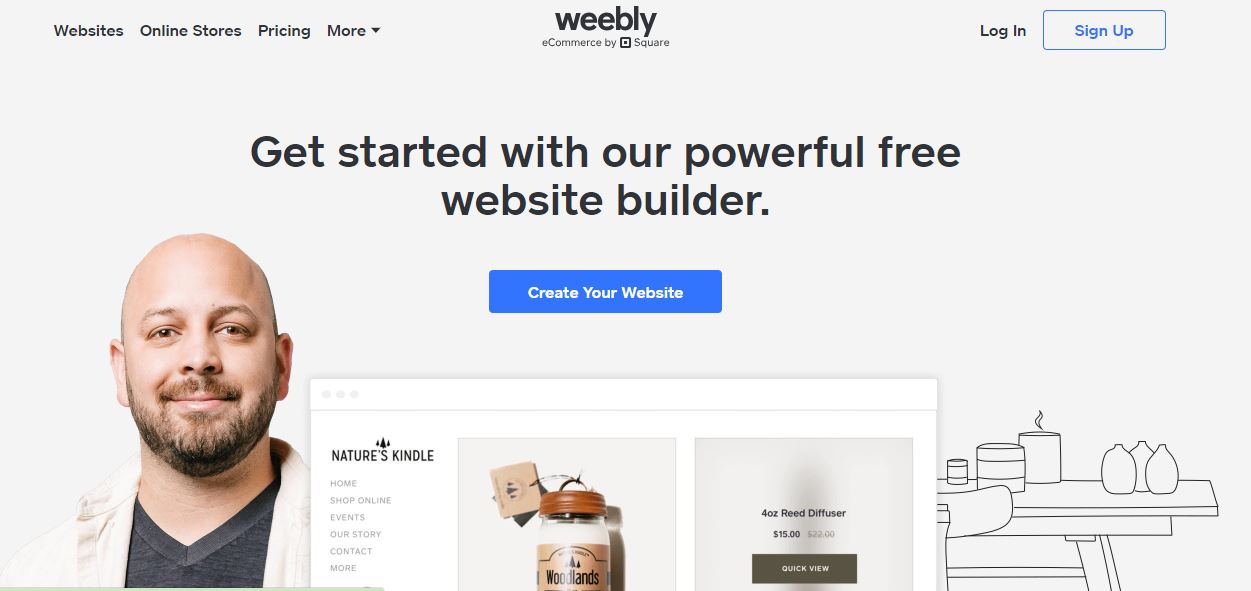 Learn More
Weebly lets you quickly create an online business and turn it into a travel agency website builder. Many of these general site builders are strong enough to adapt to any niche without difficulty.
Weebly promises to treat you right, with many pre-built templates and a simple drag-n-drop builder. That being said, you can have a stunning and attention-grabbing page up and running without having to code or perform any advanced design tricks.
Moreover, Weebly goes above and beyond with a mobile app that lets you manage your travel agency website from a handheld device.
Weebly, in addition to website building tools, provides domain registration, web hosting, and practical search engine optimization to help your page rank high in search engines.
You will always be available to prospective new customers.
Site123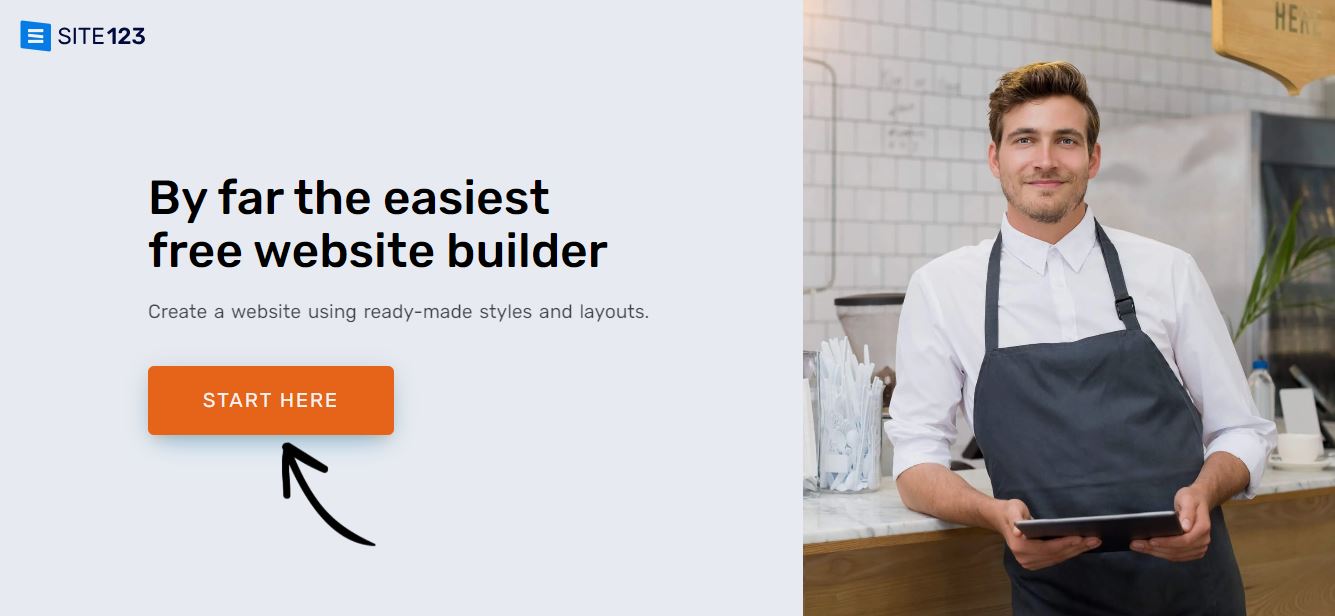 Learn More
Site123 is yet another famous website builder that can easily change travel agency businesses. It allows you to create online creations in three easy steps.
To begin, this travel agency website builder lets you choose the type of page you want to build. After that, it recommends the best web design for you. Second, upload your content and customize the layout style. Finally, publish your page to begin attracting new potential customers.
In terms of features, Site123's user-friendly page builder will make a significant difference for you.
You don't need any experience in web development to create a professional and envious website.
Furthermore, your page will be automatically mobile-ready, allowing everyone to benefit from your responsive design.
Site123 also provides free hosting, SEO tools, and custom domains for a one-of-a-kind experience.
Hostinger
Learn More
Another must-have if you want your travel agency to glow online is Hostinger. This powerful and easy-to-use website builder can create almost any website you can think of.
To begin creating a travel agency website, sign up for a Hostinger account. From there, select an impressive template, which will save you time.
You can also change the default settings, enhancing the appearance with your branding guidelines and other specialties. You can also create a blog section for your travel website to improve your business. Why not try this powerful travel agency website builder today!
Strikingly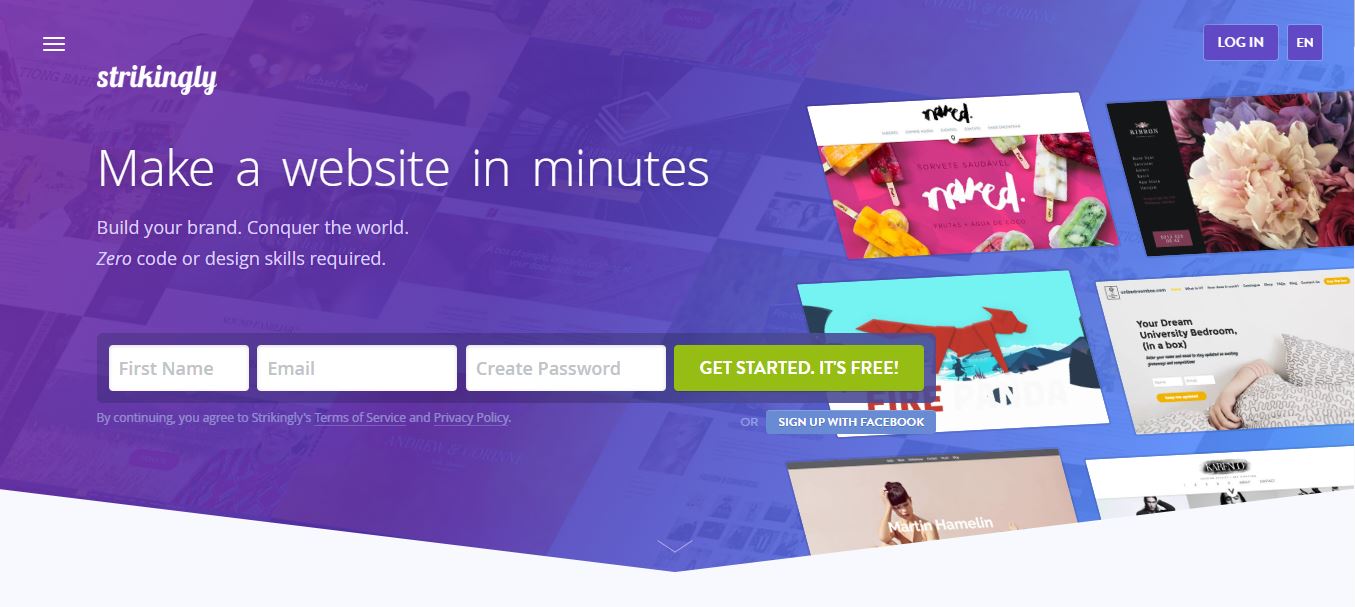 Learn More
If you want a one-of-a-kind and stunning website for your travel-related business or niche, try Strikingly. It is the best travel agency website builder you will ever see. Strikingly is among the highest-rated and most popular free page builders available.
This travel agency website builder does not require you to know web design or coding because its tools and features allow you to achieve the same level of expertise as most advanced users. For sure, the magic will begin as soon as you begin using Strikingly.
You'll probably appreciate the powerful analytics tools, enhanced security, SEO boost, social media feeds, and domain registration.
Furthermore, Strikingly's customer support team is available to address any concerns or questions you may have. In other words, you will never feel lost on your journey to complete your travel page.
Webnode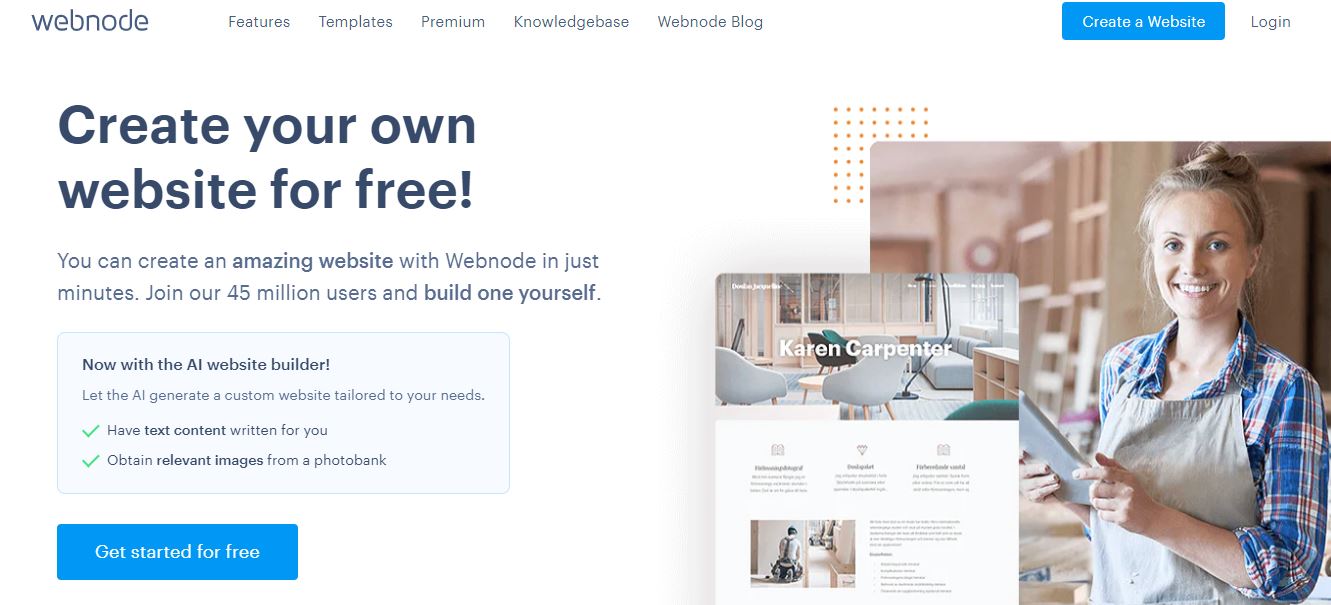 Learn More
You can now easily access a variety of ready-to-use page layouts and predesigned web elements thanks to recent advancements in the website building industry – Webnode. 
Nonetheless, despite such progress, not all website-building software is created equal. Some are more efficient and effective than others, such as Webnode.
Making your page easier as a travel agency website builder, whether you're a business manager or owner, with Webnode. Your website will be mobile-optimized, adaptable, and cross-platform-compatible. Moreover, you can use it for free right away.
Webnode lets you create a website in just a few minutes. It's possible to use your own domain name, enjoy a variety of modern web layouts, and ensure that your page adheres to all of the most recent search engine optimization practices. 
The entire process is simplified by using Webnode. Furthermore, if the service powers over thirty million websites, it must be doing something right.
Pagecloud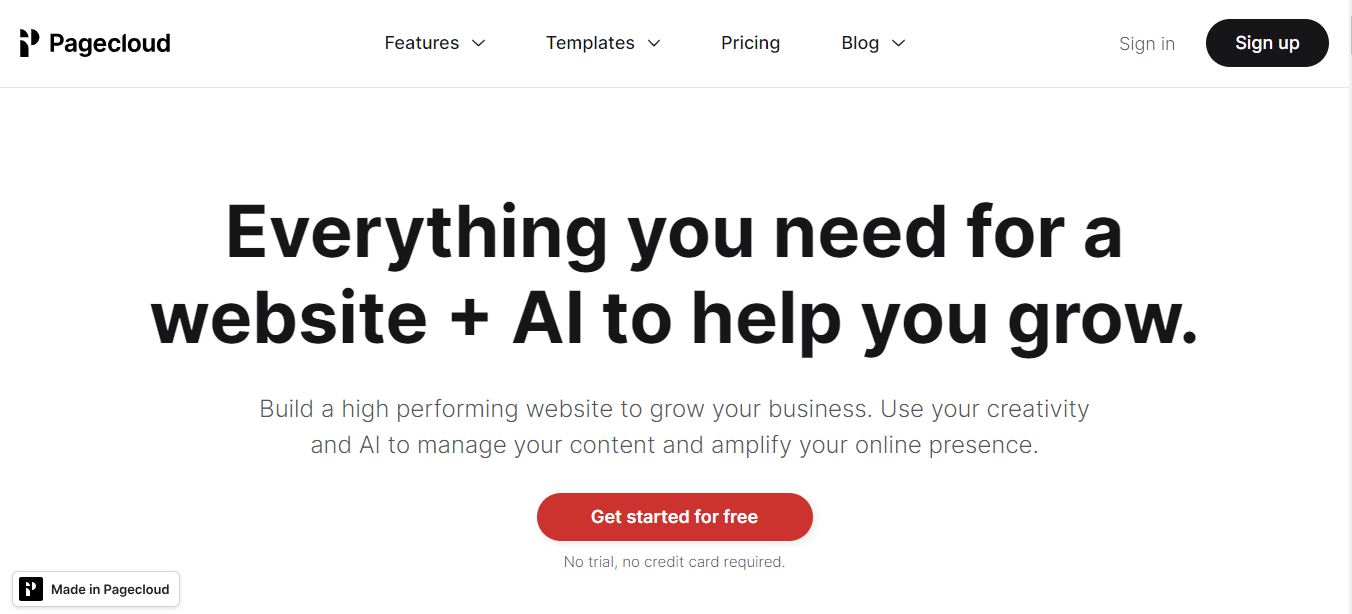 Learn More
Do you want to have a simple and easy time creating a website? You most certainly do! If you want to build a travel and business website that is easy to use, Pagecloud is the travel agency website builder to use. 
Pagecloud is simple enough for any level of user to use. Enjoy complete page design for your business enterprise from the comfort of your laptop. You will never need to seek the assistance of a programmer or designer.
It allows you to be creative when it comes to customizing your site, whether it's through the addition of videos, images, or graphics. Or even redesigning the entire website!
Furthermore, you don't have to be concerned about the quality or performance of your website. It's 100% responsive and mobile-ready to impress all of your visitors and help you convert them into customers.
Read More: Business WordPress Themes: Top Themes That Makes Your Site Go Boom!
You may also like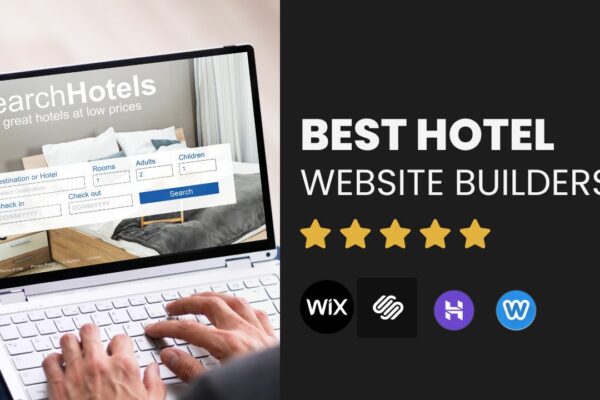 Posted on September 29, 2023
Whether you run a motel, a hostel, a bed & breakfast, or a luxury resort, you can make an amazing website for your accommodation business with a hotel website builder.
A website is more than just a way to display your place and eye-pleasing rooms. It is also a way to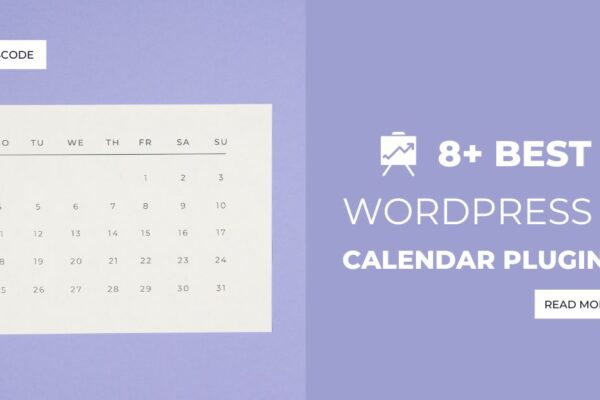 Posted on September 12, 2023
WordPress calendar plugins vary in their features and capabilities. Some plugins enable you to easily manage your events, while others allow you to do more complex tasks such as taking bookings, selling tickets, and scheduling.
In this topic today, we tested some of the top WordPress calendar plugins and compiled a